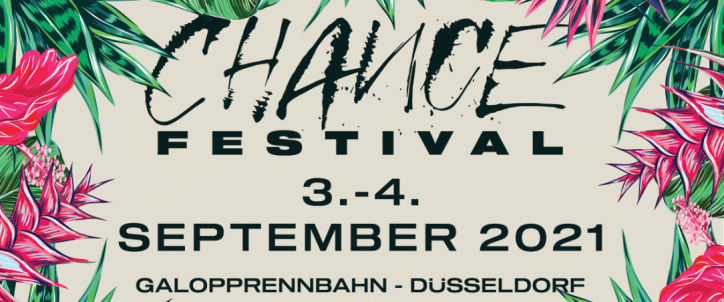 Chance Festival | The 100% made in France festival
The first edition of open air festival CHANCE, dedicated to Franco-German pop culture, sustainability and diversity, is taking place from 3rd to 4th September 2021 at the Düsseldorf hippodrome in Germany.



A made in France line-up
Suzane, the new sensation who fuses electronic pop with French chanson, hugely promising R'n'B artist Sally and beatboxing four-piece Berywam could scarcely be more different from each other. So bringing them all together for the same festival is a refreshing experience that highlights the diversity of Francophone pop music. The music of multi-instrumentalist, DJ and producer David Walters can be described as 'creole soul', combining disco, funk, soul and the music of the Caribbean. Flo Delavega has also brought a colourful, sunny and groovy music to French stages, firstly as part of the duo Fréro Delavega and now as a solo artist. Finally, in the headline slot, there is the legendary Malian duo Amadou & Mariam, signed to French label Because Music. The high-flying musician couple even performed for Barack Obama's Nobel Peace Prize award ceremony.
Featuring concerts of Francophone music as well as conferences and workshops focusing on themes of sustainable development, equality and diversity, the weekend is given over to reflection on the future, but also the art of living well as practiced by the French, with food and traditional drinks. The festival's patron is German politician Armin Laschet and has the support of German Minister of State for Europe Michael Roth.
Serge&Nina
The organisers of the first CHANCE festival is the Serge&Nina association, founded in Düsseldorf at the end of 2020 and specialised in cross-cultural projects that focus on French music in Germany. Serge&Nina's aim is to create spaces for encounters and exchanges that will strengthen Franco-German ties. Having signed up to the European Commission's Keychange initiative, Serge&Nina have committed to work towards equality in the music industry, something which is reflected in the line-up and the programme of conferences at this inaugural event.
Listen to the official Chance Festival playlist, selected by What The France !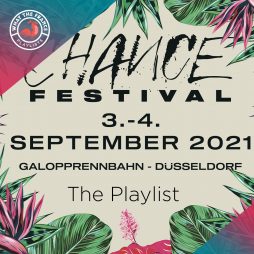 Events
Chance Festival 2021 by What the France
A selection of made in France soundtracks presented at Chance Festival in 2021.
Listen now