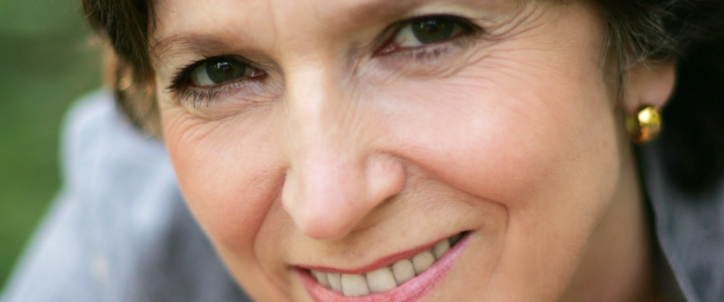 "A Classical Voyage with… Edith Canat de Chizy"
For the eighth episode of 'A Classical Voyage with…' , the What The France team met up with Edith Canat de Chizy.
Having trained as a violinist, Edith Canat de Chizy quickly turned her attention to composition and, in 2005, was the first female composer to become a member of the Institut de France.
As a devotee of Ivo Malec and Maurice Ohana, Edith Canat de Chizy's music is characterised above all by its constant sonic experimentation and the use of electroacoustic devices.
She has composed over 100 works including commissions from the French state, Radio France, l'Orchestre de Paris, l'Ircam and ensembles like Musicatreize, Solistes XXI, Nederlands Kamerkoor, Sequenza 9.3, Accentus and TM+. Her concertante and vocal pieces are a crucial part of a body of work that is performed around the world.
She has been in residence on several occasions, including at the Arsenal de Metz, with the Orchestre National de Lyon, and the Festival de Besançon where her piece for large orchestra, Times, was the final challenge in the International Besançon Competition For Young Conductors and was performed by the BBC Symphony Orchestra.
She has received numerous distinctions for her work. Having directed the Conservatoire du XVème et VIIème arrondissement de Paris, she taught composition at the CRR in Paris until 2017. Edith Canat de Chizy is a Chevalier de la Légion d'Honneur, Officier de l'Ordre du Mérite and Commandeur des Arts et lettres. In 2016 she received the Grand Prix du Président de la République de l'Académie Charles Cros for the entirety of her work.
Listen to her exclusive What The France playlist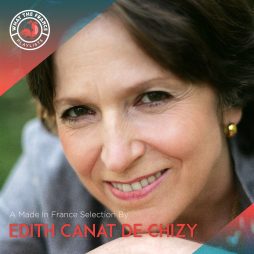 Curators
A Made In France Selection By Edith Canat de Chizy
A selection of "made in France" tracks, carefully handpicked by Edith Canat de Chizy
Listen now