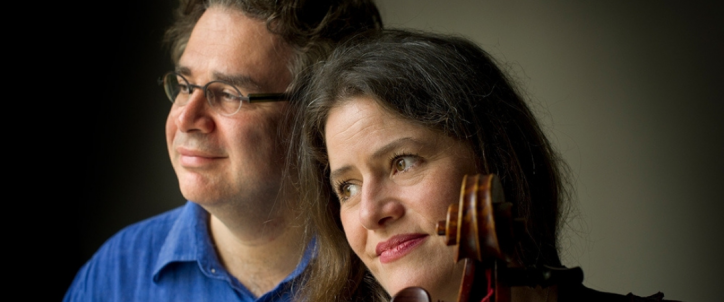 "A classical voyage with…Emmanuelle Bertrand et Pascale Amoyel"
For the tenth episode of "A classical voyage with…" , the What the France team cellist Emmanuelle Bertrand and pianist Pascal Amoyel who are celebrating
20 years as a celebrated duo.
It only took one encounter to seal their union on stage, as in real life, 20 years ago. On the occasion of their anniversary, the duo comprised of cellist Emmanuelle Bertrand and pianist Pascal Amoyel have agreed to revisit, with What The France, the circumstances of their meeting and their joint passion for composer Olivier Grief, who also brought them closer to Bach.
Often described as tastemakers, they also conceive shows like le Block 15, la musique en résistance, directed by Jean Piat and adapted for France 3, which is based on testimonies from two musicians who were saved by music during World War II, and Une petite histoire de la grande musique, for younger audiences.
Lovers of the classical music repertoire in all its forms, they pair are also fervently dedicated to shedding light on the forgotten masterpieces. They have 15-odd recordings to their name (on Harmonia Mundi) which have earned them numerous awards.