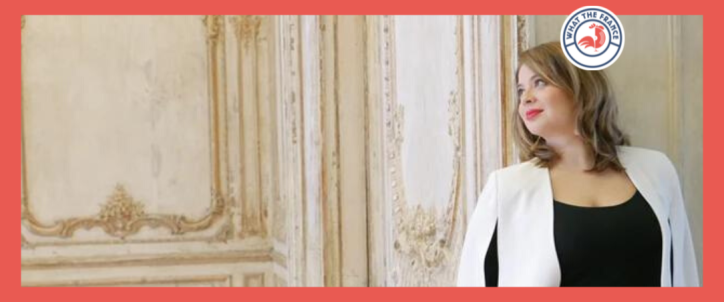 A classical voyage with… Marie Perbost
In the latest episode of 'A classical voyage with…', What the France invites you to get to know another classical musician, as the 13th interview of the series takes you on a journey through the life of soprano singer Marie Perbost.
In this video, the artist not only tells us about her first encounter with the narrative power of song but also reminisces about her earliest live performances, which would lead her to meet people who later proved crucial in her career. On top of this, Perbost reveals her recommendations when it comes to French books, films and cuisine.
An interview with Marie Perbost
Perbost's love affair with classical music isn't a matter of taste but rather a matter of listening, as it was only when she opened her ears up to Barbara Hendricks for the first time that the penny dropped for the artist, who has since become one of France's great sopranos. Suddenly, everything made sense to her; the love for narration that was instilled in her by that first Hendricks record, combined with the chance to use her vocal cords, was what launched her firmly into the world of music. Having initially tried her hand at the cello, Perbost joined the Maîtrise de Radio France choir school aged eight. There, she would take part in various performances, both in France and abroad, and get to experience the buzz of performing on stage, where the small, discreet roles that she took on would help her grow into the classical music scene.
Perbost's musical training
Later down the line, having been accepted into the Conservatoire de Paris, Perbost got to grips with the intricacies of lyrical singing before going on to finish her education at the Académie de l'Opéra National de Paris. In 2016, French performers' rights organisation ADAMI named her as their "Révélation Lyrique", and after being unanimously awarded a distinction at the end of her Master's degree, the soprano perfected her craft at the Festival d'Aix-en-Provence's academy (where she received the Prix des Amis du Festival d'Aix award) as well as at Salzburg Festival's academy. She then showed tremendous poise in a series of roles, including as Musetta in Giacomo Puccini's La bohème and as Pamina in Mozart's The Magic Flute, where her talent got her noticed and opened the door for her to perform at festivals and on international tours alike.
These days, Perbost shines even on records, which feature her singing pieces by J.S. Bach – as she did during her 2020 concert at the Royal Chapel of Versailles – as well as performing 20th-century songs and operettas, such as those included on her album Une jeunesse à Paris.
Perbost is also the woman behind the concept of lyrical stand-up shows, in which she opens a window into the oft forgotten repertoires of France's Grand Siècle and gives her audiences an emotion-filled invitation to get to know the music of a bygone era.
While you wait for more 'A classical voyage with…' videos, why not listen to our Keep It Classique playlist to keep yourself up to date with the latest classical releases made in France?