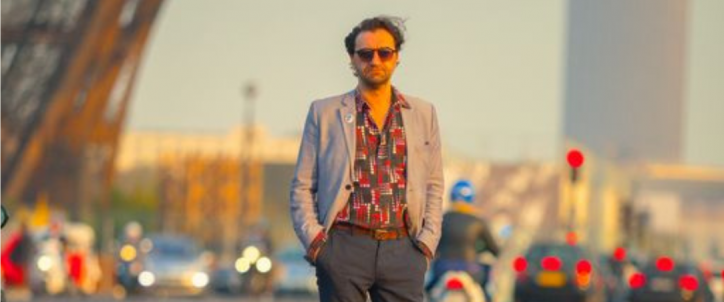 Alex Rossi | A collaboration with Ken Laszlo and an exclusive playlist for What The France!
Three years after the release of his hit 'Tutto Va Bene Quando Facciamo L'Amore', which has been streamed over million times, the singer-songwriter of Italian origin has returned with a new version of his anthem, for which he invited the participation of one of the legends of Italo disco, Ken Laszlo. The latter had major international success in the 80s with tracks like 'Hey, Hey Guy', 'Don't Cry' and 'Tonight', when his records sold in their millions and he performed across Europe but also in Taiwan, Hong Kong, Mexico, Venezuela, Brazil and the US.
Talking about this new version of his hit, Alex Rossi – who likes to describe himself as "the most Italian of French singers", says "When I was out dancing to Ken Lazlo's Italo disco hits on a Saturday night in a provincial nightclub, I would never have thought that 35 years later that Ken would be singing 'Tutto Va Bene Quando Facciamo L'Amore' with his Italo-English voice that is so distinctive and makes him unique." Rossi will then be releasing a remix of the same track by Alessio Peck on 6th January, then on 3rd February it will be Fake Funk's turn to unveil another version, until finally there will be a third remix on 3rd March by Maiole. All three are promising young Italian producers.
To properly celebrate these new releases, Alexis has put together an exclusive playlist for What The France, featuring some of his 'Made in France' favourites by Bon Entendeur, Christophe, Alessio Peck, Donald Pierre, Patrick Coutin, Plaisir De France, Alexia Gredy, Txiki Margalef & Jean-François Coen, Marie Möör, Accident, Pierre Vassiliu, Laurent Voulzy, Alister, Daniel Darc, Peter Doherty & Frédéric Lo, Marc Minelli, Poni Hoax, Koudlam, Etienne Daho, Marc Desse, Brigitte Fontaine, Yan Wagner, Jakie Quartz, Phoenix, Bertrand Burgalat & Yuksek, Odezenne, Arnold Turboust and Mustang.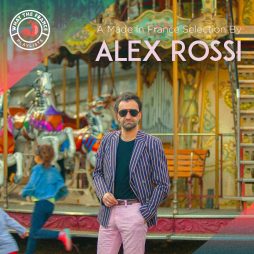 Curators
A Made In France Selection By Alex Rossi
Listen to a selection of made in France tracks, carefully handpicked by Alex Rossi.
Listen now