Amadou & Mariam | Concerts around the world
Promoting their new album La Confusion, world famous duo and couple Amadou & Mariam are heading to Australia and the UK.
Amadou (voice and guitar) et Mariam (voice) met at the Institute for the Blind in Mali. Since 1983 they've been developing a musical style which fuses African rhythms, Cuban mambo, pop, and rock into a style they call 'Afro-blues', as well as collaborating with artists and bands like Coldplay, U2, Scissor Sisters and Jean Philippe Rikiel.
New album
La Confusion explores political and social questions that impact on Mali and the whole of the African continent, such as the terrorism which is a key issue in the region, and the issue of people migrating to find a better quality of life.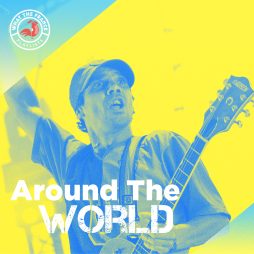 Genres
Around The World
Explore the latest world music hits made in France. Follow us for weekly updates !
Listen now