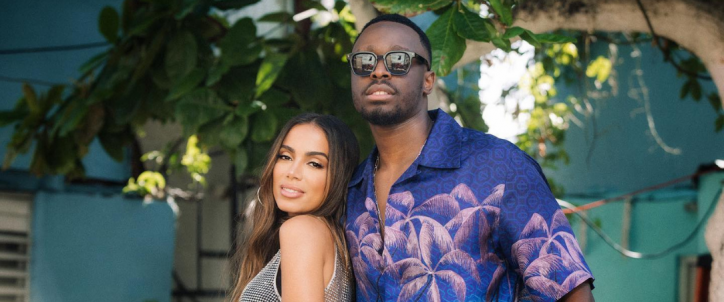 Anitta et Dadju l European tour and new track 'Mon Soleil'
'Mon Soleil', the new track from Anitta and Dadju is a guaranteed summer hit.
Dadju, the brother of rapper Gims, has invited Anitta, the queen of funk in Brazil, to join him for a duet that's full of charm and sunshine. The Rio de Janeiro-born singer has already collaborated on several hits like 'Me Gusta' with Cardi B and Myke Towers, 'Fuego' with DJ Snake, Sean Paul and Tainy and 'Girl From Rio' with US rapper DaBaby. Last year, she hooked up with Italian Fred de Palm for a particularly summery track called 'Paloma'. "The time has come to sing in French," Anitta has said on social media, clearly demonstrating her desire to conquer the world!
30-year-old Dadju, riding high after the success of his second album Poison ou Antidote (more than 300,000 copies sold since its release in 2019) has also been racking up the collaborations with a number of French acts: Ocevne on 'Tout Ou Rien'  and Gianni on 'Tout Perdre', as well as M. Pokora on 'Si On Disait' and Nest on 'Grand Bain'. His duet with Anitta will doubtless raise the profiles of the two performers and introduce them to each other's fans. While the video for the track is being shot in the Dominican Republic, Dadju has announced a European tour.