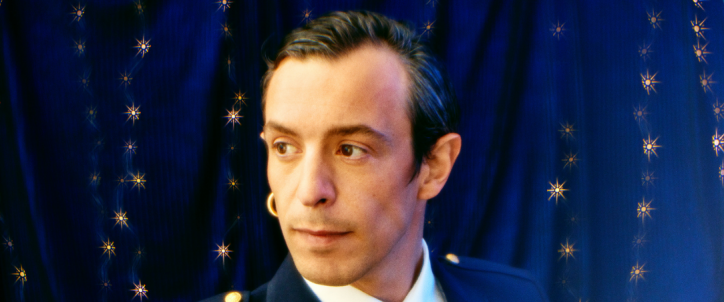 Anoraak | New EP and an exclusive playlist for What The France!
Anoraak is an electronic music project helmed by French multi-instrumentalist. singer and DJ Frédéric Rivière. In 2008, the ex-drummer of the band Pony Pony Run Run released his first album under the name Anoraak, Nightdrive With You, which was followed by Wherever The Sun Sets (2010) and Chronotropic (2013). Since the beginning, he has toured in the US, Canada, Mexico and Japan, while his music has been streamed over 30 million times on all platforms. There have also been multiple collaborations with artists like Swedish group Sally Shapiro, American singer Slow Shiver and Danish singer-songwriter Lydmor, and has remixed the likes of Neon Indian, Satin Jackets, Julian Perretta, Luke Million, Pongo, We Are Standard, Mika, Sexy Sushi and We Have Band.
In 2020, Anoraak made a comeback with an EP called Gang, a collaboration with French artist Sarah Maison. It was followed by single 'Between Love', with Sink Ya Teeth's Maria Uzor, then another EP 'Fire Inside' with Americans Lauren Turk and Luxxury. The same year he also put out the single 'Transatlantic' and 'Haunting Pieces' with singer Lenparrot. Then on 28th May this year, he unveiled the single 'Karma' as the lead track from a new EP which sees him team up with Sarah Maison once again. The understanding between the two is evident over the five tracks that make up the project, which is a joyous blend of pop, disco, house and indie. "We both really enjoyed making Gang. Each of us took the other one into unexplored territories – the French language and spoken word for me, and disco/boogie for Sarah. We want to make something like a suite of songs. The Karma EP was made in a really straightforward way. I wrote the instrumentals which I sent to her and left her free reign with the lyrics."
To accompany the release of the EP, Anoraak has put together an exclusive playlist for What The France. You can hear selections from Dombrance, Voyou, Para One, L'impératrice, Kid Francescoli, Yuksek, Camp Claude, Juniore, Muddy Monk, French 79, Bonnie Banane, Miel de Montagne and Yan Wagner.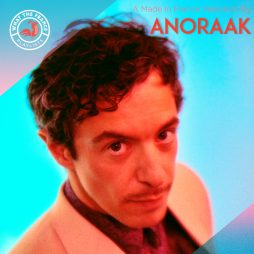 Curators
A Made In France Selection By Anoraak – Part...
Discover a made in France selection handpicked Anoraak @ Anoraak
Listen now