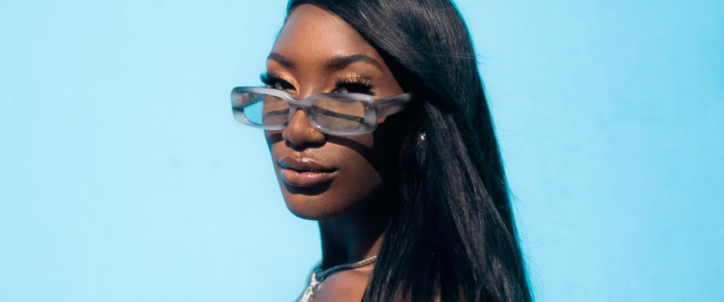 Aya Nakamura | Latest hit 'Jolie Nana'
Aya Nakamura, the most streamed francophone singer in the world, has returned with 'Jolie Nana', her first track since the autumn of 2019.
The perfect summer hit
Featuring Afro-Caribbean vibes, a commanding flow and unique slang at the intersection between Paris and West Africa, 'Jolie Nana' is a truly universal song which celebrates self-confidence and personality, a perfect summer hit packed with all the ingredients that have made Nakamura so popular. Dedicated to all the strong and confident 'jolies nanas' (pretty girls) that reign over the summer, the track comes with a video that captures everyday life in Paris's multicultural northern suburbs.
Aya's group of girlfriends and the famous French actress and singer Camille Lellouche feature in the video directed by Seb Tulard. From the hairdressing salon to a block party, Aya never misses an opportunity to set the record straight when it comes to her unavailable boyfriend.
"One of the most important artists in Europe"
Described by the New York Times as "one of the most important acts in Europe right now, the artist – of Malian origins, who grew up in Paris – is currently the most listened to francophone singer in the world, with 1,8 billion visits to her YouTube channel alone and a new record of more that 12 million monthly listeners on Spotify in June.
Her album NAKAMURA, which has gone quadruple platinum, has built a bridge between Europe, Africa and Latin America. Her breakthrough came with the global successes of 'Djadja' et 'Pookie'. Last year, Forbes named Aya Nakamura among its "30 Under 30" and she received a nomination for Best International Act at the BET Awards.