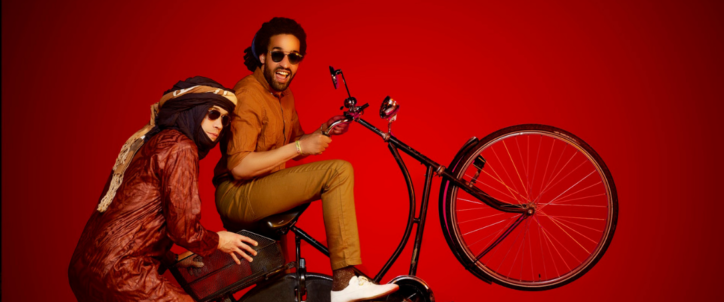 Bafang | A debut album and a playlist for What The France!
Drums, a guitar, a few effects, two voices –  Bafang don't need anything else to take their audience on a journey full of glorious sonic turbulence.
On stage (Trans Musicales, Papillons de Nuit, Beauregard, Reggae Sun Ska, Afrika Tage…) or on record, such as their explosive debut album Elektrik Makossa (available from 27th November 2020), brothers Enguerran and Lancelot, daring pilots of this Afro Rock vessel, carry us on tumultuous currents and deliver a unique spectacle that lifts the spirit and shakes your body.
In their music, the power of stoner rock meets the languorous beauty of desert blues and hard rock riffs adorn global grooves. Bafang's musical horizons contain the live urgency of Royal Blood, the flamboyant guitar of Jimi Hendrix, the desert heat of Tinariwen, the festive makossa sound of Manu Dibango and the peerless grooves of Earth, Wind and Fire.
To celebrate the release of their first album, the Norman duo have put together a selection of their favourite 'Made in France' tracks in the form of an exclusive What The France playlist!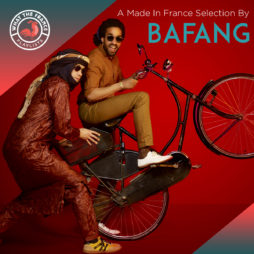 Curators
A Made in France Selection By Bafang
Discover a made in France selection handpicked by Bafang! Photo @ Bafang
Listen now