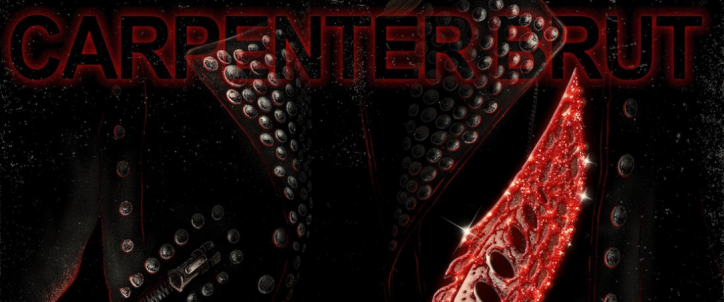 Carpenter Brut | His exclusive What The France playlist!
Franck Hueso, better known under his stage name Carpenter Brut, is a French artist who specialises in electronic music and the founder of the No Quarter Prod label. Originally from Poitiers, this figurehead of the synthwave secene has made the darksynth sub-genre his speciality, taking inspiration from dark electronics, metal and horror films.
He began his musical career in 2012 with the release of EP I, followed by EP II  a year later, then EP III in 2015, with the three then being re-released together under the name Trilogy the same year. He was quickly aclaimed by critics and the public alike, in France and abroad and, in the same year, he was featured on the soundtrack of video game Hotline Miami 2: Wrong Number, before playing shows across France, Europe and North America (with a number of dates on the American tour as a support for Swedish band Ghost). He also played numerous festivals like Printemps de Bourges, Terra Incognita, SXSW, Roadburn and Motocultor. Between 2014 and 2016, his track 'Le Perv' was used several times in films like Adam Brooks and Matthew Kennedy's The Editor (2014) and Julien Seri's 'Night Fare' (2015) as well as the soundtrack to Ubisoft's 2014 video game The Crew, and the ad campaign for the site AdopteUnMec (2015-2016). In 2017 he released his first live album, CARPENTERBRUTLIVE, then recorded his debut studio album Leather Teeth (2018), the beginning of a new trilogy. Two years later, he wrote the soundtrack to science fiction film Blood Machines, directed by Seth Ickerman (the pseudonym used by two French directors: Raphaël Hernandez and Savitri Joly-Gonfard), concieved as a follow-up to his track 'Turbo Killer' (2016), which has had almost 13 million views on YouTube to date. In March of this year, he unveiled his second studio album, Leather Terror, and gave us an exclusive interview which you can find here.
To celebrate the album's release, Carpenter Brut has put together an exclusive playlist for What The France on which you'll find a selection of 'Made in France' tracks from Gojira, Kavinsky, Justice, Gessafelstein, Daft Punk & Pharrell Williams, Tommy '86, Bon Voyage Organisation, Malik Djoudi, Sébastien Tellier, Forever Pavot, Phoenix, Breakbot & Irfane, Cerrone, Etienne Daho, M83, Air & Gordon Tracks, Hangman's Chair, Suprême NTM, Mylène Farmer, William Sheller, Jean-Michel Jarre, Klone, Hacride, Perturbator, Sierra, Horskh and IAM.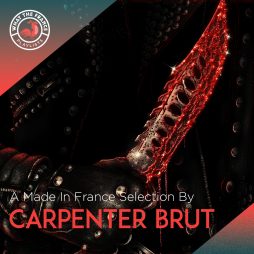 Curators
A Made In France Selection By Carpenter Brut
A selection of "made in France" tracks, carefully handpicked by Carpenter Brut.
Listen now