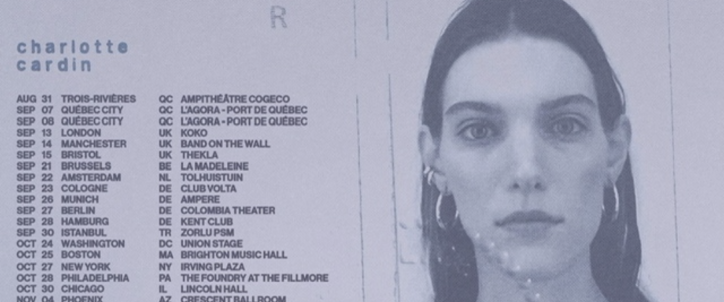 Charlotte Cardin | A new album on the horizon and a world tour !
Last month, Charlotte Cardin announced on social media that she would be releasing a new album, officialising the news with a post showing the cover art of the project entitled 99 Nights. In the lead-up to its release, which is set for 25th August via the Parlophone / Warner Music France label, the artist has just announced the dates of her world tour, with several gigs lined up in North America and Europe.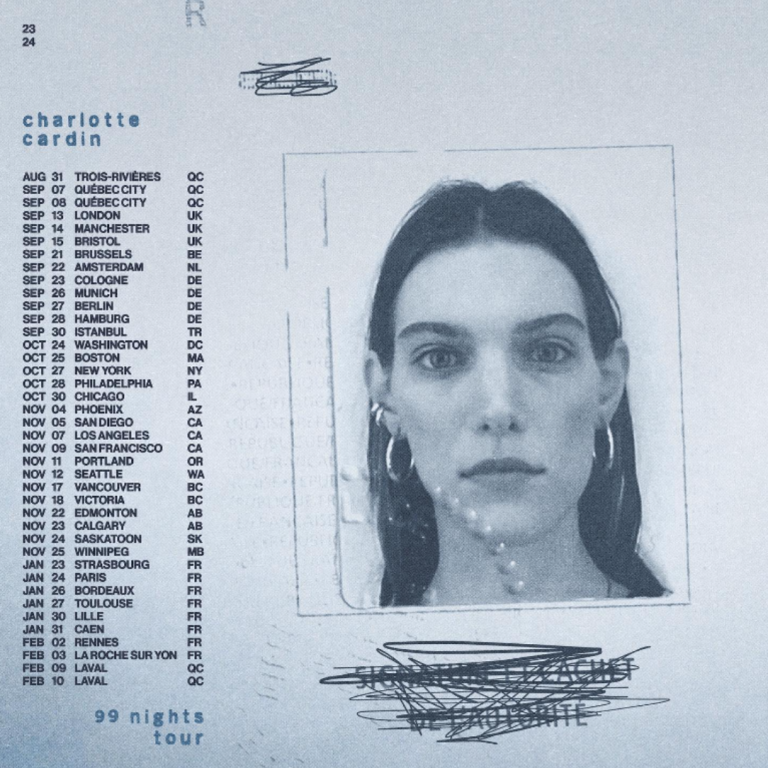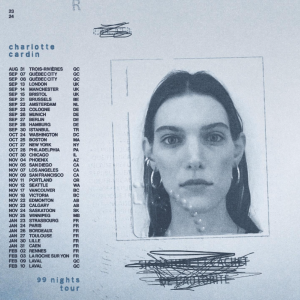 Charlotte Cardin's style
Born in Montreal and having been based in Paris for the last few years, the singer will have to wait 50 more days before she can show off her new record, with overnight production sessions during a "sleepless summer" and the "creative chaos" that she went through promising to give us another very personal and authentic album. Having been influenced by country and rock music during the composition process, Cardin turned towards a more indie pop sound this time around, albeit again steeped in soul and R'n'B tones.
Following her first two EPs, Big Boy (2016) and Main Girl (2017), Cardin released a whole host of singles before dropping her debut album, Phoenix, in 2021. The record was critically acclaimed and came out on top in various categories of the 2022 JUNO Awards (Canada's annual music awards ceremony).
Album of the Year with Phoenix
Pop Album of the Year with Phoenix
Single of the Year for 'Meaningless'
Artist of the Year.
Charlotte Cardin's tour
With influences including Radiohead, Taylor Swift, David Bowie, Kate Bush and Elton John (who has spoken very highly of her excellent songwriting style and even added her to his 'Loves' playlist on Spotify in 2017, not to mention playing her single 'Confetti' on his Apple Music radio show, Rocket Hour), Cardin is one of the most hotly anticipated visitors to the European and American festival circuits. After opening her season with a gig at Paris's Fnac Live festival on 29th June, followed by an appearance at Montreux Jazz Festival the very next day, her upcoming performance at Ottawa Bluesfest on 14th July is also well worth noting. Fans will then have to wait until January 2024 to see her back in France, with 40 international dates across England, the United States, Belgium and Germany before then.
While you wait for the release of her new album, check Charlotte out now on our 'Pop The Champagne' playlist.