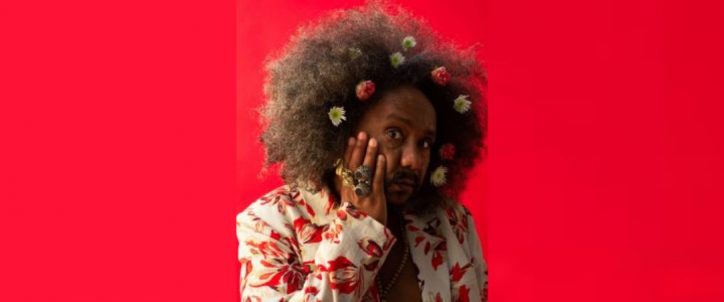 Chico César I A new album an an exclusive playlist for What the France !
Renowned Brazilian artist Chico César is back with a new album called Vestido de Amor, available since the 23rd September. For the release of the first album recorded outside his country of origin, he has chosen French label Zamora. Drawing on reggae, forró, pop, congolese rumba and calypso, the artist pays homage to the Black Atlantic.
The author of hits like 'Mama Africa' continues to explore his intimate relationship with African by inviting major figures from the continent. But when Chico César writes, it's always with the intention of creating new conversations and forms. Inviting Ray Lema, he asks the Franco-Congolese pianist to play forró, a type of music found particularly in north-east Brazil. And when Malian singer Salif Keita contributes vocals, it's to sing the magnificent, universalist hymn 'SobreHumano'. Produced by Jean Lamoot (Alain Bashung, Salif Keita, Mano Negra), a great specialist of African music, the album also features the brilliant Cameroonian double-bassist Étienne Mbappé. Across the 11 tracks on this tenth studio album, César places his native north-east Brazil in a dialogue with contemporary African cultures and globalised pop.
The single 'Vestido Do Amor', is typical of this watm, multi-cultural blend. Carried by a catchy bassline and soaring backing vocals, the track is an invitation or an exhortation to dress oneself in love when we encounter others.
The former journalist also likes to surprise by mixing genre. On a festive reggae rhythm carried by the mandingue kora of Sekou Kouyaté, he delivers an anti-Bolsonaro tract, not hesitating to oppose the extreme right and its supporters. The track 'Bolsominions' (from the name of Bolsonaro's supporters), is a powerful critique of the deathly forces that led the ruthless figure to power.
However, despite the fraught political context, the native of the state of Paraíba continues to declaim a message of peace and love, three years after his previous solo album O amor é um ato revolucionário (2019). With this mosaic of an album, the poet continues to prove, as if it were necessary, that he is a key figure in Brazilian music, alongside the likes of Caetano Veloso, Gilberto Gil and Gal Costa.
To celebrate the release, Chico César has put together an exclusive playlist for What The France featuring some of his favourite 'Made in France' music by Salif Keita, Dom La Nena, Rosemary Standley, João Selva, La Chica, Lucas Santtana, Jupiter & Okwess, Ray Lema, Manu Dibango, Blick Bassy, Niteroy, Piers Faccini, Sages Comme Des Sauvages, Bastien Lallemant, Simone Prattico, Yara Lapidus, Charles Berberian, Gabi Hartmann, Vincent Ségal, Tomas Gubitsch, Sébastien Surel, Ignacio Maria Gomez, Aesthesis and Christine Salem.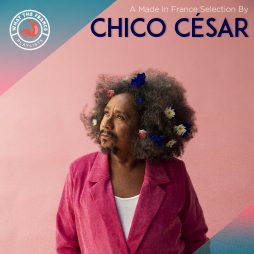 Curators
A Made In France Selection By Chico César
Listen to a selection of "made in France" tracks, carefully handpicked by Chico César. 
Listen now