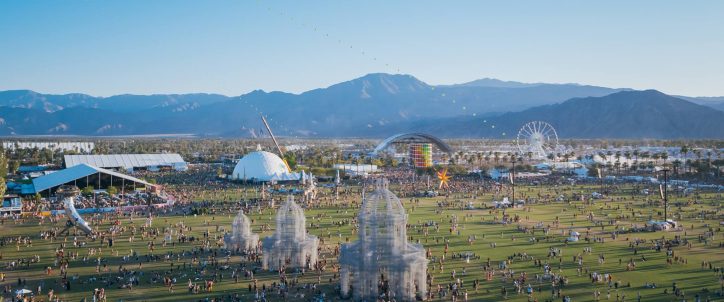 Coachella 2019 | Relive made-in-France artists of the festival
Coachella 2019 has been marked by 11 made-in-France artists in the line-up. It was the most impressive french line-up in the USA since the late 1990s. 
During thoses two weeks of music and party, we had the chance to listen: Charlotte Gainsbourg, Polo & Pan, Calypso Rose, Christine and the Queens, FKJ, Parcels, Jain, CloZee, Agoria, Gesaffelstein and Cola Boyy.
The official channel « Coachella with Youtube » showed many made-in-France artists
In upstream and live-stream, the festival broadcast interviews and live shows in his Youtube channel to increase the artist's visibility.
See below made-in-France artists videos:
Calypso Rose
The short documentary about Calypso Rose's origins, the elder of the 2019 edition: Trinidad and Tobago, her Caribbean culture and the calyspo, this traditional carnival music and dance popularised and feminised by herself.
Here is an extract from her show in Coachella:
Christine and the Queens 
Before her first show at Coachella, the festival followed Christine and the Queens at Bercy. The interview is about her work and her relation with pop music, France, what she think about genders and her public.
Two extracts of her live in Coachella:
Interviewed at Coachella, FKJ spoke about how does it feel to be a part of the official line-up of the festival after being planned at the Do LaB (a side event), about his exceptional live at the Salar de Uyuni for Cercle in Bolivia, and his collaborations such as with Masego and his multi-instrumentalist talent.
Cola Boyy
Cola Boyy was one of the first annonced name by the festival. A promotion's video of the Oxnard native, small town of California known for her musical scene, make him talk about his influences, his differences and his commitment.