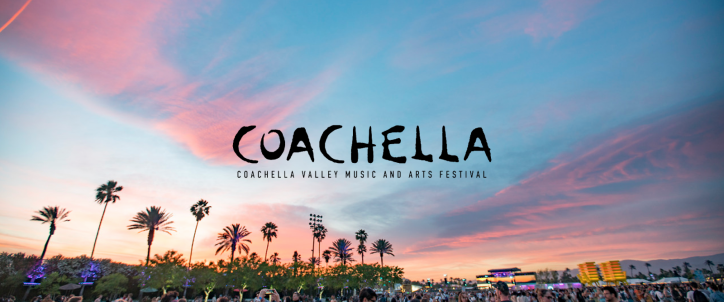 Coachella | Who to watch? Your What the France Guide to the festival
No need to introduce Coachella – one of the most awaited and watched festival worldwide. As usual, the Californian festival has unveiled its full line-up at the beginning of January. But which stage should you hit during these 3-day festivities? Which are the artists that shall not be missed? Sit back and relax, What the France will guide you through. 
Day 1: Sing along with Charlotte Gainsbourg and Dance off to World & Electro Music
From French headliner DJ Snake to French chansons to sing along with Charlotte Gainsbourg, there is something for everyone at Coachella.
If you're more into Indie Electro than join the French duo Polo & Pan and treat yourself with sonic trips. Into those world music vibes? Then go on with Trinidad legend Calypso Rose. Her latest album So Calypso! has been out in 2018 via French label Because Music and will surely make you dance.
Day 2: Follow the Queens… and Kings
No Queen B at Coachella this year, but we found other Queens for you. Critically acclaimed Christine and the Queens – whose latest album Chris features in many #Bestof2018 lists – returns to Coachella after her 2016 debut. Her Chris show is quite spectacular and has been recommanded by the UK press including features in The Times, The Telegraph, The Evening Standard… – so will you seriously go on missing it?
Jain's show has also made its way up the 25 Best Shows of 2018 selected by Paste Magazine. Her latest album Souldier will make you follow the steps of the singer, who used to grow up between Africa and the Middle East. It will make you explore her reggae and world influences and stand up for hope.
Still in for some more positive affirmation? Then check out French electro producer CloZee. In her tracks, she encourages people "to follow their hearts despite the judgments". Not new to Coachella, she has already performed at the festival in 2015 and her extensive tour in the USA brought her to Bonnaroo.
Looking for some cinematographic techno? Agoria is the right act for your. The Lyon-based producer has created original movie soundtrack as well as being enlisted to take part in the Sonar x NASA's campaign to transmit music into space. If you're more down-to-earth, you might prefer the R'n'B-infused electro of FKJ – literally French Kiwi Juice that accounts for his mixed origins, hailing from France and New Zealand. Care for the Oceanian continent? Then why not check out what happens in Australia with Parcels? Althought the band has now relocated to Berlin and are producing their music via French label Kitsuné Music, its disco-pop will remind you of the good old Aussie sun.
Day 3: Wander from the dark to the bright side
Gesaffelstein has been awaited… After an acclaimed debut album six years ago and collaboration & productions for the likes of Jean-Michel Jarre or The Weeknd, many reclaim the return of the "Prince of Darkness". Who knows, his set at Coachella might reveal new materials off his upcoming album?
If you prefer to see things on the bright side, than head to the Sahara stage for Cola Boyy. The Californian, spotted by French label Record Makers, is the new hope of Disco. His music sound good and tailor-made for the dancefloor. But if you pay close attention to the lyrics, you realise that Cola Boyy raises awareness on social matters and gives a voice to the minorities.