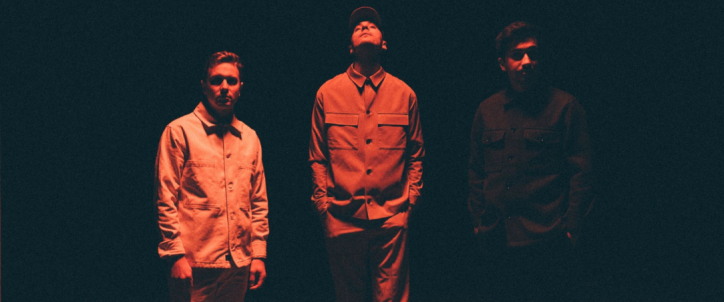 Colours in the Street | European tour with The Faim
Colours in the Street produce the kind of pop that is massive, powerful and built for big stages. The group, comprised of Alex Colours, Lucien Saurin and Noé Russeil is building an ever-larger following in France and abroad. They're racking up tours and appearances at big festivals (Francofolies, Printemps de Bourges, Fnac Live, Festival de Poupet, La Nuit de l'Erdre, Free Music Festival…). This summer they're going to be supporting The Faim. 
With over 200 shows under their belts, they're establishing themselves as a feature of the French musical landscape and have played on numerous prestigious stages like l'Olympia in Paris, as well as having toured three times in Asia (China, South Korea…). Multi-instrumentalists, songwriters, composers and producers, CITS stand out with their unique vocalist and songwriting prowess.
They have a rich, complex repertoire with relatable lyrics in English and French, indelible melodies and refined production that draws on pop, rock and electronic music. Their last album, All The Colours, released in 2020 and spawning the singles 'Aux Etoiles' and 'Somebody', was well received by the public and media and has had several million streams. In June 2021, Colours In The Street unveiled 'Wasted', an electro-pop collaboration with producer Lonely In The Rain that has already been streamed more than two million times.
Maintaining the momentum, the group are preparing their return to the stage with a new tour of venues and festivals in France and Europe in 2022 and 2023. It's a new beginning, marked by the release on 9th March of their new track 'A Way To Restart'. It's an intense and emotionally captivating song which is both nostalgic and forward-looking. The group locked themselves in a small house by the sea for weeks to produce intimate, spontaneous-feeling new tracks – 'A Way To Restart' is the first result of this period of introspection, the first taste of a new album which is due at the end of 2022.
See all their European tour dates