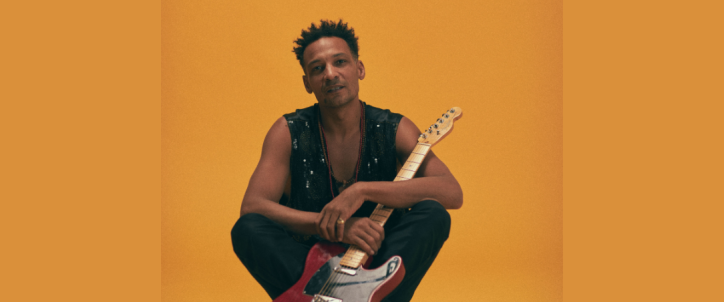 David Walters | A tour of Europe and Canada!
After playing at Paris's La Cigale in May, David Walters's tour continues with dates in England, Canada and Germany as he showcases his latest album, Soul Tropical.
The artist's fifth album is the result of more than 20 years of contact with music, as his career began in the early 2000s with Bordeaux-based electro-jazz collective Zimpala, who would gradually introduce him into the world of music. Before long, Walters was trying his hand at every instrument under the sun and using the samples and the machines that would boost his love of music even further, but initially, he was a DJ playing other people's songs, not to mention being a percussionist, too. It was only later down the line that he would play the guitar in an effort to bring some harmony to his writing style, and in trying to find his musical identity over the years, Walters has built up a discography that is as bright as it is danceable, mixing together folk and Afro-Caribbean rhythms.
His debut album, Awa, released in 2006, is brimming with examples of linguistic gymnastics, oscillating between parts sung in French, English and Creole. Although the title of the record means "no" in Creole, the atmosphere that it exudes is very much a positive one. Three years later, again via French label ¡Ya Basta!, Walters put out Home, an album chock-full of good vibes but with one slight particularity: it features both a collaboration with singer Asa and a track co-written with Arthur Higelin. Once again, though, English and Creole come together on the ballads that make up the record.
Walters's style underwent a change in 2011, when he took flight after being chosen to host French TV series Les Nouveaux Explorateurs, in which he travelled to far-flung destinations through music. From these encounters, he took away a long-lasting benefit that led him to offer up a new album in 2020 – 11 years after the release of Home – entitled Soleil Kréyol. On it, we find collaborations with trumpeter Ibrahim Maalouf, singers Celia Wa and Seun Kuti and cellist Vincent Ségal, who would also feature on Walters's intimate follow-up effort, Nocturne, in 2021.
Now, Walters has embarked on an extensive tour of Europe and Canada, where he will showcase his funk-, disco- and house-infused album Soul Tropical at concerts and festivals alike. We hope that you get the chance to listen to his ultra-danceable style of music at a venue near you soon, but in the meantime, why not check out his taste in music through the exclusive playlist that he has put together for What the France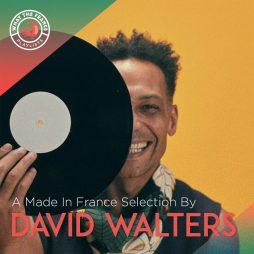 Curators
A Made In France Selection By David Walters
Listen to a selection of made in France tracks, carefully handpicked by David Walters.
Listen now