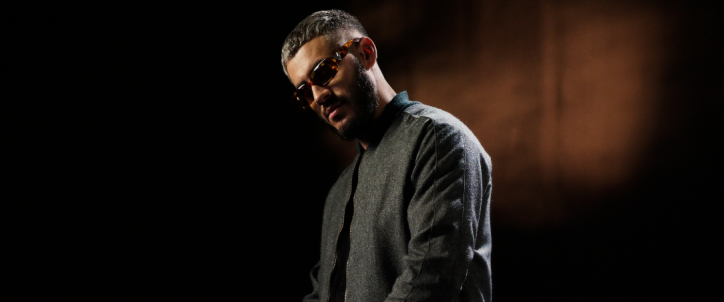 Deen Burbigo | European tour
Rapper Deen Burbigo returned last summer with the OG SAN EP, which was a showcase for his inimitable style. Now the French artist will be heading out on tour in September.
The Marseille rapper quickly became a feature of the local scene and took his first steps under the name Ahmadeen with the collectives La Relève, Retorist and Guerilla Music. To pursue his history studies, the young Frenchman moved to Paris. There he took part in rap battles in the Rap Contenders series on YouTube. In 2019, he poured all his passion for the music into a first EP, Dîn, Rimes & Intérim. He followed it up in subsequent years with Inception (2012) and Fin d'Après-Minuit (2014).
In 2014 he also appeared on Jeunes Entrepreneurs, the first album from the L'Entourage collective alongside Alpha Wann, Jazzy Bazz and Nekfeu. His career took a decisive turn in 2017 with the release of his first solo album Grand Cru. It was certified Gold in France after selling 50,000 copies. His second, trap-focused album Cercle Vertueux was released in 2020 and stayed faithful to the spirit of collaborations, featuring guest turns from Alpha Wann, Eff Gee, Edge, Esso Luxueux and Nemir. He returned in 2021 with the OG SAN EP.
He is now on a solo tour, ready to get up close with fans in the Netherlands, UK, Belgium and Germany. With his music that immediately gets under your skin and gives you goosebumps, he rouses audiences wherever he goes.