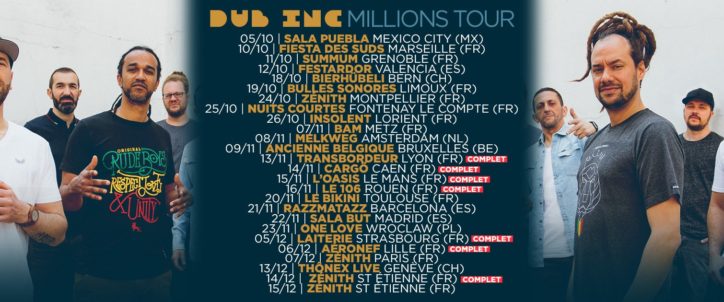 Dub Inc | French reggae on tour!
Dub Inc, France's foremost reggae band, are heading out on a tour that begins in November of this year and which will finish in May 2020. It will be stopping off in Poland, Spain, Colombia and the US.
Over more than 20 shows, the band will be presenting their new album Millions, which covers many subjects but focuses particularly on critiques of the state. "It's part of reggae's job, we look a lot at social questions and political corruption, police violence and the need to protect the environment" explains Zigo, the group's drummer.
Tour dates