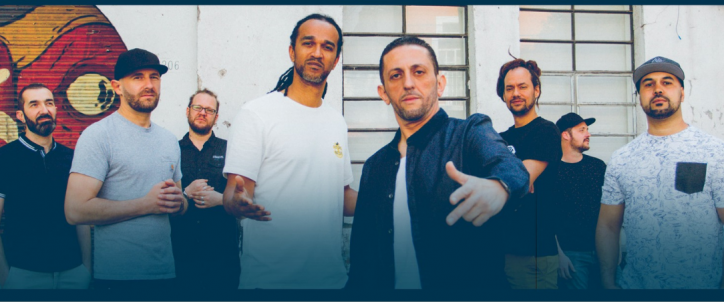 Dub INC | Tour dates
The figureheads of 'Made in France' reggae Dub Inc are back on the road for a world tour and back where they've been at their best since 1998: on stage.
Their recipe, mixing an unerring melodic sensibility and sincere, humane lyrics, has allowed them to take their reggae sound beyond the borders of France (Portugal, Allemagne, Algérie, Sénégal, Canada ou Colombie…) and to play alongside internationally renowned artists (Tiken Jah Fakoly, David Hinds de Steel Pulse, Tarrus Riley, Jah Mason, Million Stylez ou Skarra Mucci…). Having given us the Acoustic (live) album in 2020, the group are readying the release of a new studio album, expected in the autumn.
Combining reggae, dancehall, Kabyle music and other global sounds, the group is carried by the voices of Bouchkour and Komlan, allying different but complementary styles. Whether singing in French, English or Kabyle, their universal message is the same, preaching the importance of multiculturalism and the mixing of styles… and their irrepressible live energy does the rest!
Find all their tour dates on What The France