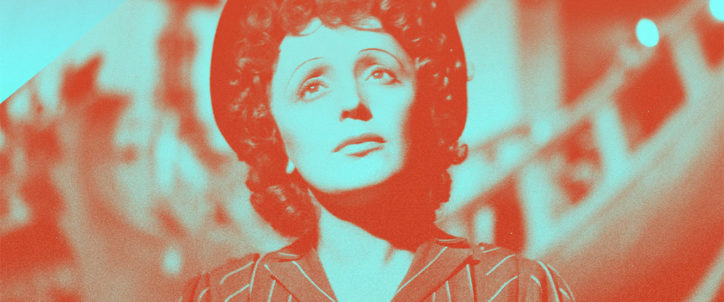 Edith Piaf | The playlist
She would have been 104 years old today. If the story of French icon Edith Piaf (19.12.1915 – 10.10.1963) is well known by the French public, her impact beyond the country's borders shouldn't be underestimated.
In 1955 she became an international music-hall star, notably in the US where she triumphed at New York's Carnegie Hall in 1956. She would return numerous times. During the same year she released English-language versions of several hit songs: 'Heaven Have Mercy' ('Miséricorde'), 'One Little Man' ('Le Petit Homme'), 'Autumn Leaves' ('Les Feuilles mortes'), 'Sing To Me' ('Chante-moi'), 'Don't Cry' ('C'est d'la faute à tes yeux'), 'I Shouldn't Care' ('J'm'en fous pas mal'), 'Cause I Love You' ('Du matin jusqu'au soir') and 'My Lost Melody' ('Je n'en connais pas la fin'). There are also several live recordings of US concerts.
On 13th December 1959, the singer collapsed on stage in New York while on tour. She had to undergo a series of operations and returned to Paris in a fragile state, but was still presented a TV award for the song 'Milord'.
In 1961 she recorded the English-language versions of the songs 'Je ne regrette rien', renamed 'No Regrets', and 'Mon Dieu', which became 'My God'. After that her poor health meant that she could no longer travel as much as before, but her repertoire was taken up and covered by many international singers who helped keep her memory alive right up to the present day. We've curated a playlist featuring English-language versions of Edith Piaf songs as well as the originals in French.