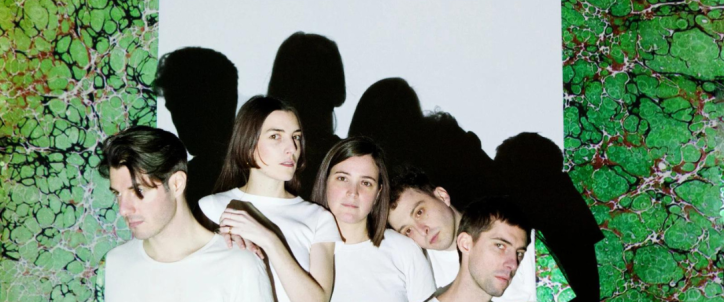 En Attendant Ana | UK tour
After a 24-date tour of the United States to celebrate the release of their latest album, Principia, En Attendant Ana will soon be coming back closer to home as they get ready to rock up in the United Kingdom.
With huge blasts of pop inspired by '90s British indie music, back in February, the band put out their ultra-sophisticated new LP, enhanced by the presence of a saxophone and a trumpet on its closing track.
To give you some context, ever since their 2016 debut EP, Songs From The Cave, the quintet have been offering up a style of music that sits at the crossroads of post-punk and French pop. While tracks like "This Could Be" – from their 2018 debut album, Lost and Found – once acted as a pretty effective morning wake-up call, their more recent output instead awakens in us a sense of introspection. In fact, the ten songs on Principia call into question our perception of others as well as their perception of us in a society where the notion of the individual reigns supreme over that of the collective.
Principia by En Attendant Ana
This revolutionary record has built a solid fortress for the band, who are now untouchable thanks to their secret weapons: Camille Fréchou's impeccably played brass instruments. Led by the sound of both trumpet and saxophone and carried by Margaux Bouchaudon's falsely naive melodies, Adrien Pollin's beat-perfect drumming and Maxence Tomasso's rhythmic guitars, this five-strong army and its deliberately lo-fi tracks – one need only listen to "Same Old Story" and Vincent Hivert's heavy bassline chock-full of high notes, which you can find above, to get an idea of this – are certainly well-equipped to conquer the English music scene.
Nine tour dates will be more than enough time for En Attendant Ana to show off Paris's true indie scene to the UK, with gigs scheduled in London, Brighton, Bristol and Glasgow among other locations.
Give their music a listen now on our Rock Around the Eiffel playlist!