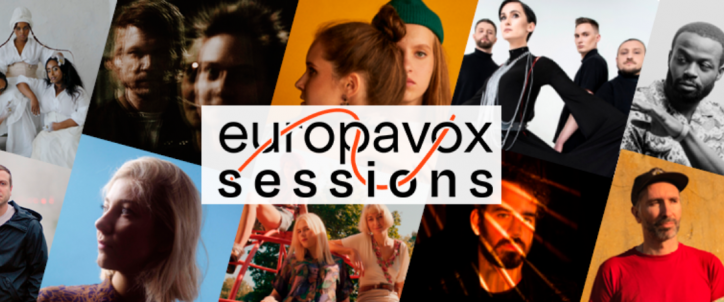 Europavox Sessions | Online concerts!
Europavox Sessions is the result of a collaboration between Europavox and ARTE. On Monday 4th July at 8pm (CEST) on ARTE Concert, Facebook and YouTube, audiences can discover a programme dedicated to emerging European musical talent. 
Throughout the year, Europavox selects the most exciting new artists from the continent and puts them in the spotlight with joyous, eclectic events, whether online or live and in person. European culture channel ARTE is a natural partner for Europavox to launch the 'Europavox sessions'. Recorded at the Coopérative De Mai in Clermont-Ferrand, France, the sessions will bring together European artists who will each perform three tracks live in front of an audience.
The line-up: