Eurovision 2022 | Alvan & Ahez are representing France!
Following the qualifiers which took place on 5 March on TV channel France 2, electro-rock band Alvan & Ahez  were chosen to represent France at Eurovision 2022, which takes place on 14 May 2022, in Turin, Italy.
Formed in 2021, the band features a trio of Breton singers, Ahez (Marine Lavigne, Sterenn Diridollou and Sterenn Le Guillou) and Rennes-based electronic artist Alexis Morvan-Rosius aka Alvan. Alvan & Ahez won over the voters with their Breton-language song 'Fulenn', which means 'spark' or 'young girl'. After 'Diwanit Bugale' by Dan Ar Braz and l'Héritage des Celtes in 1996, it's the second time in the history of Eurovision that France has been represented by by a song in the Breton language.
You can listen to the song by Alvan & Ahez in our 'French Touch 2.0' playlist.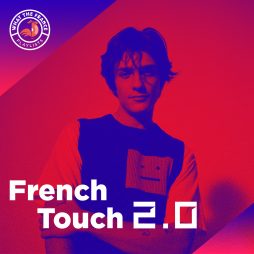 Genres
French Touch 2.0
Get your hands on the latest electronic music hits made in France.
Listen now