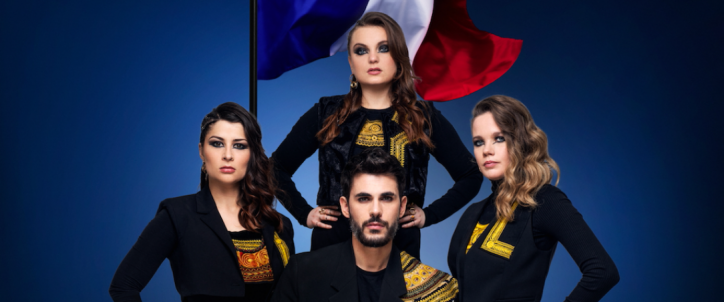 Eurovision 2022 | Alvan & Ahez represent France and reveal their exclusive playlist
Following the heats on 5th March on French channel France 2, electro-rock group Alvan & Ahez were chosen to represent France at Eurovision 2022, which will be held on 14th May in Turin, Italy.
Formed in 2021, the band features a trio of Breton singers, Ahez (Marine Lavigne, Sterenn Diridollou and Sterenn Le Guillou) and Rennes-based electronic artist Alexis Morvan-Rosius aka Alvan. Alvan & Ahez won over the voters with their Breton-language song 'Fulenn', which means 'spark' or 'young girl'. After 'Diwanit Bugale' by Dan Ar Braz and l'Héritage des Celtes in 1996, it's the second time in the history of Eurovision that France has been represented by by a song in the Breton language. 'Fulenn', which has been available since the 18th February, has already had more than 1,800,000 streams on Spotify and the video of their performance has had over 2,500,000 views on the YouTube channels of Eurovision and Eurovision France.
Despite their busy schedule, Alvan & Ahez have taken the time to put together an exclusive playlist for What The France which will allow you to share in their eclectic musical tastes through tracks from Fakear, A-Wa, La Chica, Gaël Faye, Pongo, Flavia Coelho, Guts, Cocanha, San Salvador, Deep Forest, Her & Zefire, Eben, Barrut, Youn Kamm, Fleuves, Sages Comme Des Sauvages, Deluxe, Karimouche, Deluxe, Ofenbach, Suzane, Prudence, Gesaffelstein, Moriarty, -M-, Téléphone, Niagara, Pleymo and Gojira.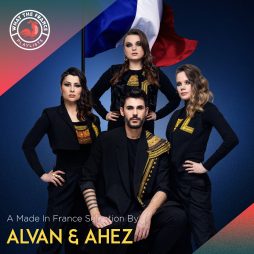 Curators
A Made In France Selection By Alvan & Ahez
Listen to a selection of "made in France" tracks, carefully handpicked by Alvan & Ahez.
Listen now