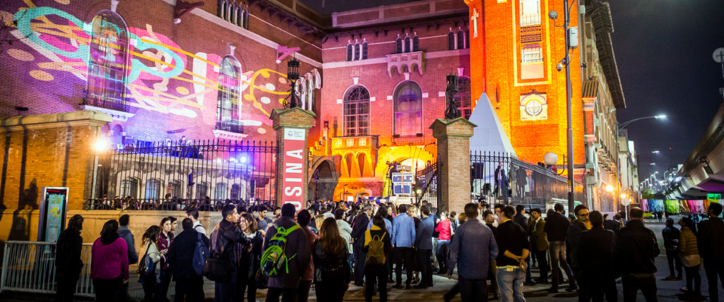 Festival Ciudad Emergente | Five 'Made in France' artists in Buenos Aires
The city of Buenos Aires, in Argentina, has announced that the Festival Ciudad Emergente is back in 2021. The 13th edition of the event, which brings together the most promising artists from across Argentina, will be taking place from Friday 8 to Monday 11 October and also features five 'Made in France' artists.
A French presence
The French presence at the festival will take the form of an online showcase for five acts participating in the Le FAIR programme: Mezerg, Rovski, Praa, Jaïa Rose and Macadam Crocodile.
Mezerg
Mezerg brings together piano-playing chops and 4/4 rhythms, and has the dancefloor firmly in his sights. He made a name for himself thanks to amateur videos where, in the best tradition of one-man bands, he could be seen making electronic music featuring a variety of elements and rhythms, from funk to acid techno.
Rovski
The French pop duo, featuring Sonia Nemirovsky (songwriting, voice and percussion) and Olive Perrusson (musical arrangements, guitar, keyboard, backing vocals and percussion) marries organic instruments with loopers and keyboards. In 2019 they released Mangroves, their first EP, which set out their vision of a pop music that's poetic, percussive and out of this world.
Praa
The young artist describes her music as the ideal outlet for her emotions, which she channels into indie melodies and dream pop. Having released an eponymous debut EP in 2019, her new single is called 'Cry In Public', as reference to her approach to music.
Jaïa Rose
Jaïa Rose is a young Franco-Congolese pop and RnB singer who stands out thanks to her radiant charm. Her debut EP, 1000mg, is sly and sensual, upfront and instrospective, a musical exploration of an RnB 2.0 that is both nonchalant and rhythmically propulsive, with its electro pulsations and earworm hooks.
Macadam Crocodile
Xavier Polycarpe (Gush) and Vincent Brulin (IZIA, Alain Chamfort) are both familiar with playing live in France and abroad. Their reunion, after years gathering experience, feels like its born of a desire to, quite simply, make people dance, to play and create a live buzz, something they know more than a little about.