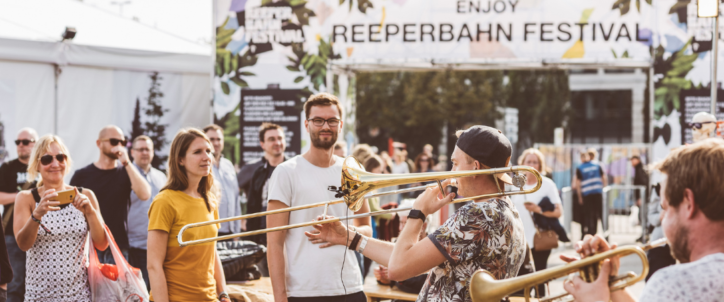 France @ Reeperbahn Festival 2020
This year, the Reeperbahn Festival is taking place from 16th to 19th September, both physically and online. Three 'Made in France' artists are taking part.
Suzane
SUZANE is a young artist from Avignon. She started out in 2017 and started getting more international attention with songs like 'SLT' and 'Il est où le SAV?'. Largely written on a mini-keyboard, her songs look at the multi-faceted nature of people and violence, as well as the ecological crisis and the omnipresence of social networks.
Musically she is just as versatile, playfully combining the charm of French chanson with dance rhythms and electro synths, and dancing to them in daring and creative videos, dressed in a blue and white outfit inspired by the films of Bruce Lee, Elvis Presley – and Louis XIV!
Visitors to the Reeperbahn Festival will be able to discover this explosive combination live on stage on 18th September at the Nochtspeicher in Hamburg. SUZANE has also been nominated for an Anchor Award this year.
Camel Power Club
Léonard Bremond alias Camel Power Club plays guitar, drums, piano, synths and a whole host of other instruments practically alone, and arranges and produces everything himself. It's not surprising then that with his EPs Spoutnik (2014) and Baïkonour (2017), he has found favour with big names in international radio: BC Radio 1, NPR, KCRW, Deutschlandfunk Kultur and others still all agree that the sound discreetly proposed by Monsieur Bremond is going to open new doors, not just for his music but also in the emotional lives of his listeners.
Le Camel Power Club will be live on 16th September at 10.15pm at the St. Pauli Church in Hamburg.
Jinka
Jinka may come from the legendary Transylvania, in Romania, but that has little bearing on why people listen to her music and songs like 'No Anything Else' or the surrealistic 'Shock Mounted', which are atmospheric but also encased in resolutely futurist sonic design and full of meticulously crafted melodies. Her fluid hooks are embedded in sparkling cyber-pop on her debut album No Anything Else, released in June, on which its catchy qualities are never at the expense of an experimental approach.
Jinka will be playing twice in Hamburg: on 16th September at 6.45pm at Nochtspeicher and 7.30pm on 17th September at Knust.
More info and news on the RBF site or on Facebook
Tickets are available here
You can take a look at the programme
The link for the live stream is here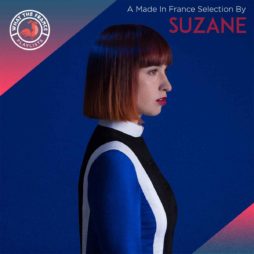 Curators
A Made In France Selection By Suzane
Listen to a selection of made in France tracks, handpicked by Suzane ! Pic @ Suzane.
Listen now