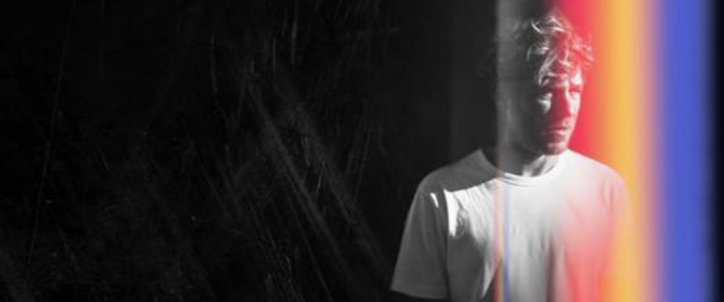 French 79 | June Featured Artist and Giveaway
While the tracks, as well as the videos and sessions, from his Joshua album rack up millions of views, producer French 79 is preparing to head out on the road again and resume a tour that he was obliged to put on hold. 
We spoke to Simon, aka French 79, for an exclusive What The France interview. He told us about his favourite 'Made in France' music, his electronic inspirations and the melodic reverie that he hopes to inspire in his listeners, as well as his admiration for Sébastien Tellier. Get ready to enter French 79's world!
The meteoric rise
In 2016, French 79 wasn't yet widely known and was taking his first steps in the French scene, as he saw it. In the space of a few months he realised that the scene he was part of was international. He started to became more visible and, most importantly, more listened to. The Olympic album, with a sound that's both synthetic and organic, took off worldwide and caught the attention of numerous bookers and curators who allowed him to bring it to the stage for more than 150 gigs. His music was also used for ad campaigns by prestigious brands.
His second album, Joshua, was released in 2019 and was the logical follow-up to Olympic, bathed more than ever in the nostalgic light of the producer and multi-instrumentalist's childhood. The triggers for French 79's memories are the pop culture references from his youth, which he draws on and reinvents, rendering them timeless. Tangerine Dream, Kraftwerk, Soft Machine: these influences which were preserved on the magnetic tape of a VHS cassette are the sounds he returns to incessantly as he shuttles back and forth between the past and the future.
Joshua
French 79 reveals more of himself than ever on the new album, by employing his own delicate voice on three tracks, and inviting singer Sarah Rebecca to bring a touch of the sublime to two key tracks, 'West' and 'Girl'.
'Hold On' is an explosion of freedom that has its roots in the disco sound of Giorgio Moroder, wrapped up in vibrant layers that carry the message of the track. The search for calm in the middle of the chaos in also palpable on 'Driving' and 'Progressive', while hit-in-the-making 'Bird' is a return to the magical, mysterious land of childhood with its sun-dappled synths.
A much-anticipated live return
A date at l'Olympia in Paris was postponed until Friday 22nd October 2021, and a tour of US and Canada that was due to take place during the winter of 2020 will now be in September of this year. Following on from a captivating session recorded for Arte Radio's Passengers series, new videos, sessions, singles and remixes will accompany these major new phases of French 79's journey.
Discover French 79's Made in France selection on our 'Curated by French 79' playlist!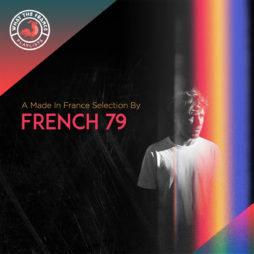 Curators
A Made In France Selection By French 79
Listen to a selection of made in France tracks, handpicked by French 79 ! Pic @ French 79
Listen now
GIVEAWAY
Take part to be in with a chance of winning a vinyl copy of Joshua by French 79!