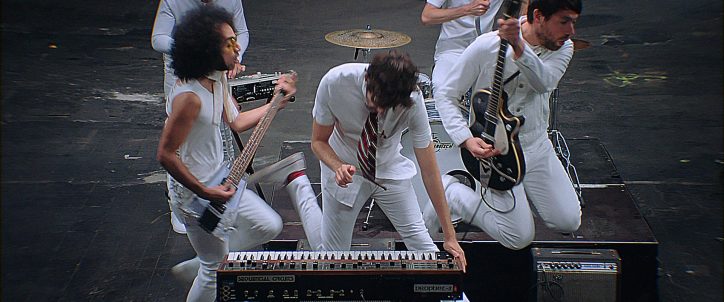 General Elektriks | Brazilian tour
After nearly 3 years of absence, General Elektriks is back to Brazil in April for 3 shows in Rio de Janeiro, São Paulo and Recife.
General Elektriks will play at Circo Voador the April 25th, Rio de Janeiro, where the band will open for the Brazilian artist Céu. This show comes from a long-term collaboration between the two projects: Hervé slaters, the name beyond General Elektriks, co-produced Tropix (2016, Som Livre), the last Brazilian artist's album, who won two Grammys Latinos. General Elektriks and Céu has already shared the scene in 2016 in Rio de Janeiro and São Paulo.
With its vintage keyboards, General Elektriks mix funk, old school pop, electro and hip hop rhythms.  The band released in November 2017 Carry No Ghosts (Wagram), its fifth album, already critically acclaimed as its discography's best album, and Late Delivery (Wagram), its last EP, released in March 2019.