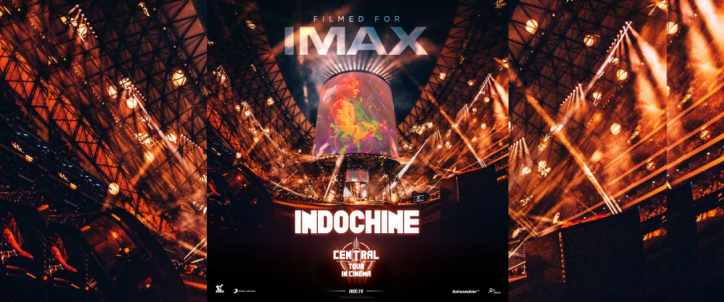 Indochine | The 'Central Tour' comes to cinemas!
France's most famous pop-rock band filled the country's five biggest stadiums on their 'Central Tour', which marked their 40th anniversary. With more than 400,000 tickets sold for this exceptional (in every way) tour, the group beat the attendance records in every category (music and sport) in every stadium they played.
Their show at the Groupama Stadium in Lyon will be screened in IMAX at cinemas in November – on 23rd and 24th in France, the 23rd in Berlin, the 24th in Madrid and Barcelona and the 25th in London.
To get in the mood, you can listen to our 'Rock Around the Eiffel' playlist.