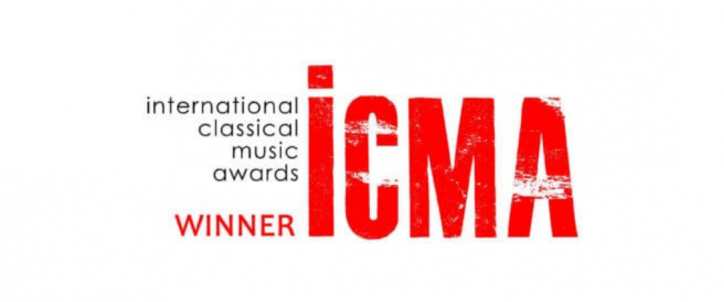 International Classical Music Awards 2022 | French artists on the podium!
The jury of the International Classical Music Awards (ICMA) revealed its winners on 18 January 2022, and French artists and companies were among those receiving prizes. Château de Versailles Spectacles was voted Label of the Year: "with the release of nearly 50 CDs and a dozen DVDs, the Château de Versailles Spectacles label has taken just four years to establish itself as one of the most relevant in the international market, especially in the field of Baroque and Early Music". The soprano Sandine Piau was recognised in the category for her part in the best choral recording, Gioachino Rossini: Petite Messe Solennelle (Arcana), as well as violinist Théotime Langlois de Swarte in the Baroque Instrumental category, appearing on The Mad Lover Eccles – Purcell – Dunford – Matteis (Harmonia Mundi), and Christophe Rousset's ensemble Les Talens Lyriques in the Premiere Recordings category for Antonio Salieri: Armida (Aparté), while Pierre Cao, the co-founder of the Arsys Bourgogne choir and artistic director of the Rencontres Musicale de Vézelay was the recipient of the Special Achievement Award.
The prize-giving ceremony will take place at the Philharmonie Luxembourg on 21 April, and will feature a gala concert with the participation of some of the winners and the Orchestre Philharmonique du Luxembourg, which will be broadcast live on public radio 100.7 FM and later on a number of European radio stations.
The International Classical Music Awards is the most important international prize ceremony for classical music. This year's jury was comprised of professional music critics from some of the most important magazines, online services and radio stations, including: Andante (Turquie), Crescendo Magazine (Belgique), Das Orchester (Allemagne), Deutsche Welle (Allemagne), IMZ (Autriche), MDR-Klassik (Allemagne), Musical Life (Russie), Musica (Italie), Musik & Theater (Suisse), Opera (Royaume-Uni), Orpheus Radio (Russie), Papageno (Hongrie), Pizzicato (Luxembourg), Polskie Radio Chopin (Pologne), Radio 100.7 (Luxembourg), Radio Romania Muzical (Roumanie), Resmusica.com (France), Scherzo (Espagne),  Rondo Classic (Finlande) and Unison (Croatia).
Find the full list of winners at the 2022 ICMA here: https://www.icma-info.com/winners-2022/