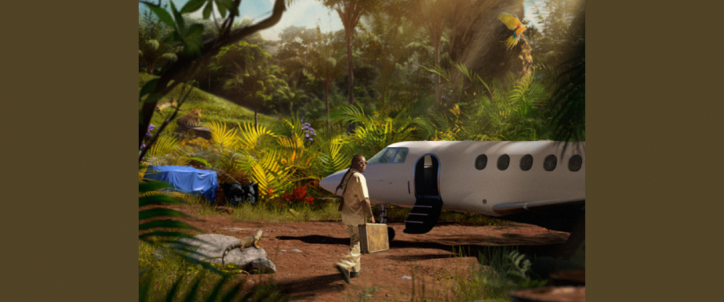 Jahyanai | Debut album and exclusive What The France playlist!
Jahyanai, real name Wendy Torvic and also know as Jahyanaï King, is a French singer-songwriter and producer, originally from Guyana. His music mixes rap, ragga, dancehall and reggae. Born 23rd September 1991 in Guyana, the artist grew up on the commune of Macouria and recorded his first songs at the age of 14, rapidly becoming popular with the Guyanese youth. Eventually moving to France, he released the tracks 'Fanm guyanaise' and 'Thank You Mama' with his sister.
In 2011, he performed at the first edition of the One Love Festival in Kourou, organised by French footballer Florent Malouda, and shared the stage with international stars like Wyclef Jean, Beres Hammond and Jah Cure, and he has received a number of international and Guyanese awards. He set up his own company, Rude Empire and appeared on the compilation Caribbean Elite, alongside other Caribbean artists like Admiral T, Kalash, Saël, Krys, G-Whizz and Kim Hamilton. In 2016, a duet with singer Bamby, 'Who Mad Again', become the most searched-for song in Shazam France's Top 100, and was certified gold.
His debut studio album, Trafic Inter, was released earlier this month and features numerous guests including his compatriots Ronisia, Hornet La Frappe, Jok'air and Poplane, but also famous international artists like Jamaican Tee Jay, Dutch artist Bryan MG, Haitian Tony Mix and Congolese Ya Levis.
To accompany the release of his first album, Jahyanai has put together an exclusive What The France playlist featuring tracks by Killi, Poplane, Momo Wang, Bassty, Chinee Queen, Bamby, Gifta, Zt Elsinky, Sikem, Ken Vybz, Chani Man, Jiero, Alicia Aylies, Ya Levis, Lion P, Kalash, Meryl, Tekki Fck, Zepek, Dat-Way, My Nigga, Cocos, Craazy, Wah Waah, Stone Vybz, Goldn.B, Maïzy, Kima, Nesty Manhimselff, Bix6 B13, Dana Di Baddest and Lutin.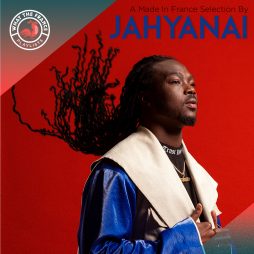 Curators
A Made In France Selection By Jahyanai
A selection of made in France tracks, carefully handpicked by Jahyanai.
Listen now