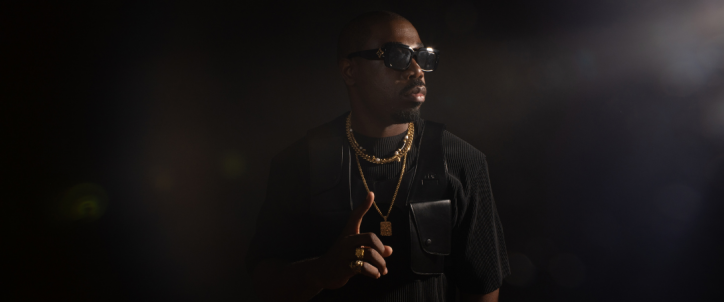 James BKS | Debut album 'Wolves of Africa'
Franco-Cameroonian producer and multi-instrumentalist James BKS  has announced the release of his debut album, Wolves of Africa, on 8th July.
It's an album that explores heritage, inheritance and legacy, and boasts some of the biggest names in international music, including Will.i.am (on the next single 'Jungle Go Dumb'), queen of British rap Little Simz, British actor and singer Idris Elba and A Tribe Called Quest founder-member Q-Tip, as well as James BKS's biological father, Cameroonian afro-jazz superstar Manu Dibango.
Producer to Puff Daddy, Ja Rule and Snoop Dogg
Born in France in 1982, James moved to the US at the age of 19 where he was discovered by Akon and hired as a producer for big names like Puff Daddy, Ja Rule and Snoop Dogg. On his return to Europe, he embarked on a career as a film music composer, before a meeting with his father triggered a complete change of direction. James started to immerse himself in Douala culture, the Bulu language and the rhythms of Bikutsi. Wolves Of Africa mixes Congolese guitars and brass with driving Nigerian bass and joyous female backing vocals. The sounds on the album reflect a modern approach that brings together African tradition with contemporary technology.
The result of a long personal, artistic and familial journey
Wolves of Africa is the result of a long personal, artistic and familial journey, a testimony to the fact that it can take a lifetime to find your own musical path. It pays tribute to Manu Dibango, a globally renowned artist who died in March 2020 having been infected with the then relatively unknown Coronavirus. More recently, James BKS was named Best African Artist of the Year at the African Talent Awards 2020 in Abidjan (Ivory Coast) and performed at the closing of the African Cup of Nations in Cameroon.
While you wait for the release of the album, you can explore his exclusive What The France playlist featuring music from Christine And The Queens, Woodkid, Lous And The Yakuza & Damso, Alain Souchon, Tayc, Calogero, Pomme, Gims & Vianney, Booba, Camélia Jordana, Camille Lellouche & Grand Corps Malade and Vitaa & Stromae.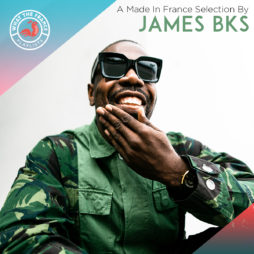 Curators
A Made In France Selection By James BKS
Discover a made in France selection handpicked by James BKS! Photo @ James BKS
Listen now