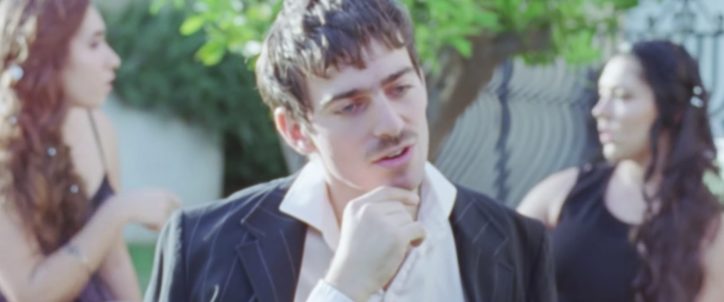 Johan Papaconstantino | New single 'Lundi'
Autotune and romanticism. Born to a Greek father, raised in Marseille, Johan Papaconstantino perfectly combines Laïkó (a Greek music genre from the 50s mixing pop and traditional folk music) with classic French pop. Now based in the Paris suburb of Saint-Ouen, he devotes his time entirely to music and painting.
His first EP Contre-Jour, released in December 2017, revealed an unusual universe moved by the bouzouki's oriental tones – a popular Greek instrument which Papaconstantino uses like an electric guitar during his live performances.
Slowly making his mark in the French pop scene, he just released a new track titled 'Lundi':
Johan Papaconstantino is currently on tour in France, Belgium and Germany. Catch him in Berlin on March 8th: