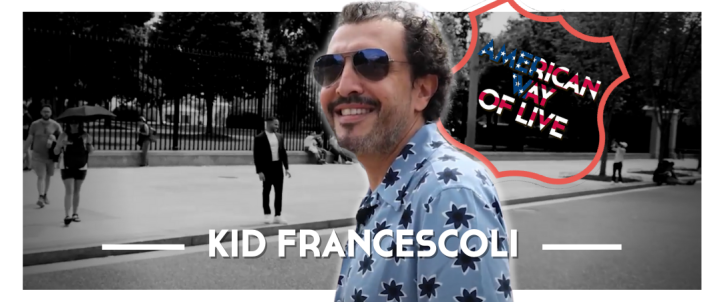 Kid Francescoli | American Way of Live
In this second episode of 'American Way of Live', What the France invites you on a walk with French artist Kid Francescoli. The Marseille-based producer and multi-instrumentalist is no longer a complete stranger to either side of the Atlantic – in fact, with his name now well and truly etched into the global electro landscape, you've almost certainly heard his music before.
Ready to experience the 'American Way of Live'?
–Second stop–
Welcome back to Washington D.C., where we find Kid Francescoli in the midst of an American tour!
By some stroke of luck, What the France got the chance to take a walk with the artist just before his final date on US soil. In this interview, we find the Marseille native quietly getting prepared to offer his fans a top-drawer performance later that day at Songbyrd, a venue that artists practically queue up to play at given its renowned atmosphere and tight capacity. As tradition dictates, Songbyrd will soon add some of Kid Francescoli's six albums and 18 singles to its vinyl collection.
Kid Francescoli's style
It has to be said that, with an extremely recognisable sound signature since the success of his track 'Moon (And It Went Like)', which received Diamond certification and has been used almost to death on TikTok, Kid Francescoli was always destined to go global. In a short space of time, the artist's list of concerts has doubled in length, while his number of listeners has skyrocketed. What's more, with tunes reminiscent of the early-evening "golden hour", he's every bit as good as the most popular acts on the beaches of the United States' west coast.
As a proud Marseille boy, Mathieu Hocine – to use his real name – has let his music become steeped in the Mediterranean culture. Building on a fertile breeding ground of pop, rock, electro and rap, he has become the leader of what's known as the French Riviera touch, and after throwing himself wholeheartedly into creating the soundtrack of French drama film Azuro, he continues to get the most out of his highly recognisable, shape-shifting style – as he has done so well since the early 2000s – combining chillwave, synth-pop, soul, electro, disco and R'n'B sounds.
With the artist sharing his influences with us in this interview, we recommend (re)listening to the exclusive selection of made-in-France tracks that he put together for What the France in 2020.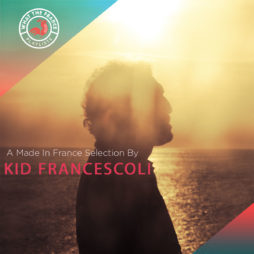 Curators
A Made In France Selection By Kid Francescoli
Enjoy a selection of made in France tracks handpicked by French act Kid Francescoli !
Listen now
Stay tuned for our next trip stateside on 2nd August!