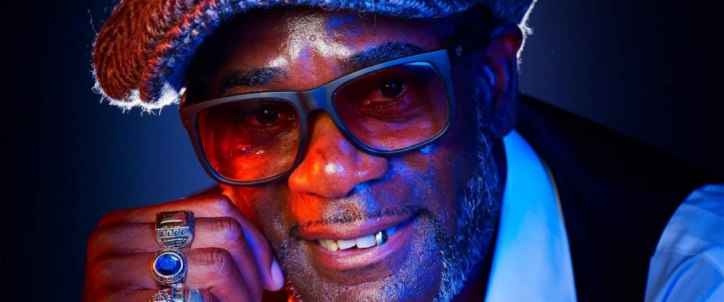 King Daddy Yod | Three new single and an exclusive playlist for What The France !
Félix Sténard, better known as Daddy Yod or King Daddy Yod, is a French artist born in Petit Canal, in Guadeloupe. He is one of the pioneers of the raggamuffin style in France. He started out on the mic with the Youthman Unity Academy sound system before being included in the 1987 compilation France Connection with the track 'Elle n'est pas prête'. Three years later he featured on another compilation, Rapattitude, standing out with his track 'Rock en zonzon'; the album was certified gold. His popularity in the Antilles and in France continued to grow thanks to the 'Faut pas taper la doudou' single, taken from his debut album Redoutable, released in 1990 and recently given a digital reissue. The next year, he released a second opus, King, which featured the hit 'Delbor'. He went on to record the albums L'incorruptible (1993), with celebrated Jamaican duo Sly & Robbie, then Le survivant (1995) and Le contrat (1997), while also collaborating with rap group Tout Simplement Noir.
In 2001, he released the album Kimbé Red, followed by Show girl (2002) and Fraîche (2006), on which he updated his hit 'Delbor' with some help from Flya, Jamadom, Tiwony and Ragga Ranks, and also took part in the Killa session 2 and Atomic Riddim compilations. In 2010 he co-directed (with Cristobal Sévilla) the Il était une fois … Raggamuffin documentary film which featured interviews with some of the key figures of the movement, like Pablo Master, Princess Erika, Saï Saï, Ras Kodjo Asher of Jah Wisdom, Sidney of the H.I.P H.O.P show and Ragga Dub Force Massive. In 2014, he released another new version of 'Delbor', this time with young artists Daly and Politik Nai, to celebrate his return to Antillian stages, then the singles 'Démarré mwen' (2018), with the late Jacob Desvarieux (from the group Kassav') and 'Aime la vie que tu mènes' (2021) with Real Axe. In 2022, he was a guest on the Soundclash time EP released by Old Capital Records, and released three new singles, 'Confusion', 'Clean' and 'Peu Importe', ahead of a new album which is due in the autumn.
In the meantime, King Daddy Yod has put together an exclusive playlist for What The France, which puts the spotlight on overseas artists like Jacob Desvarieux, Majesty, Sir Samuel, Kalash, Admiral T, Keros-N, Kassav', Guy Al MC, Yaniss Odua, Sista Jahia, Fefe Typical & DJ Kaprisson, Were-vana, Krys, DJ Moody Mike & Jahlys, Thierry Cham ou Francky Vincent, as well as Princess Erika, Nuttea, Real Axe and the late Tonton David.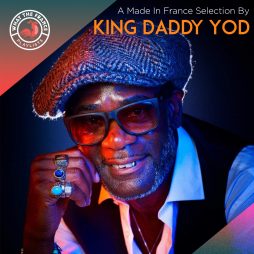 Curators
A Made In France Selection By King Dadd Yod
Listen to a selection of "made in France" tracks, carefully handpicked by King Daddy Yod.
Listen now