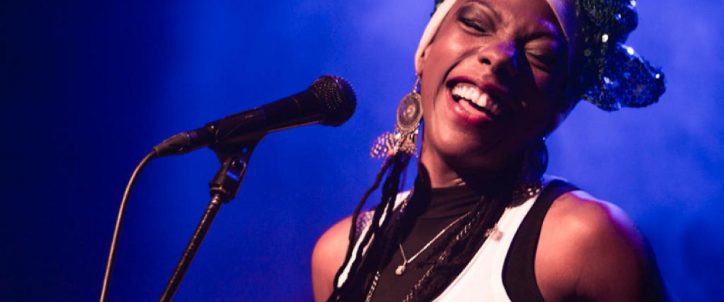 La Dame Blanche | US Tour February-March 2019
With her explosive mix of hip-hop, cumbia, dancehall and reggae, the Cuban singer, flautist and percussionist Yaite Ramos Rodriguez, a.k.a. La Dame Blanche, delivers a powerful and compelling sound which summons the spirits of her afro-caribbean religion, known as Santería.
Rodriguez took the name La Dame Blanche in reference to a fearsome yet benevolent mythical figure as well as to indirectly comment on herself as a black woman and practitioner of Santería.
Yaite has traveled a long and sometimes hard road. She was born in Cuba, in the heart of an awe-inspiring musical cauldron. Her father, Jesus 'Aguaje' Ramos, is an exceptional trombonist, and also the artistic director of the Buena Vista Social Club.
Now based in Paris for two decades, her music is a melting pot of rhythms and melodies. Her mastery of multiple genres is evident through her experiences in Paris singing for the all-girl salsa band Rumbana, the Grand Orchestre du Splendid and El Hijo de la Cumbia.
She released her latest album, Bajo El Mismo Cielo in May 2018.
Catch her near you during her US tour in the next months: