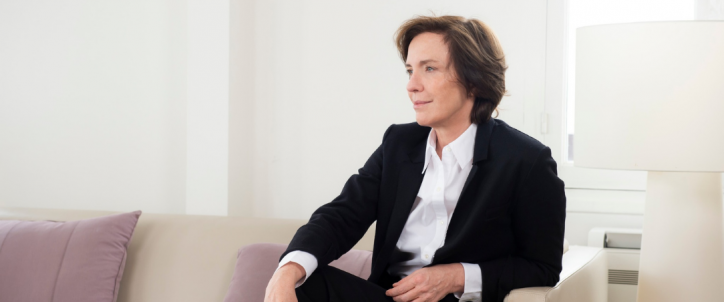 Laurence Equilbey | Exclusive playlist for What The France
Conductor Laurence Equilbey founded the Accentus choir in 1994, focused on the a cappella repertoire, contemporary composition, oratorios and opera. In 2012 she also created the Insula Orchestra which, under her direction, opened La Seine Musicale on Seguin Island in 2017. It is the resident orchestra and is also responsible for a part of the programming in the Auditorium, inviting numerous ensembles and artists. Rethinking the formats and rules of classical music in order to attract new audiences, these ensembles regularly stage live performances with the likes of Yoann Bourgeois, Antonin Baudry and Pascale Ferrand.
Laurence Equilbey is very active in the realm of digital technology, exploring the possibilities of 360° and VR, all the while building coherent projects and innovating in terms of cultural programmes, teaching and outreach throughout the Hauts-de-Seine department. In 2021, a resource centre aiming to communicate about musical and scientific, as well as digital and pedagogical, developments to the public saw the light of day.
An associate artist of the Grand Théâtre d'Aix-en-Provence, she also has a special relationship with the Philharmonie de Paris and is also the artistic and pedagogical director of the Département supérieur pour jeunes chanteurs (higher department for young singers) at the CRR (the city conservatory) in Paris. She has directed numerous programmes, leading to a very rich and varied discography. During the last season she released two recordings dedicated to Beethoven – piano concertos 4 and 5, then the Triple Concerto and the Choral Fantasy. Insula Orchestra and Laurence Equilbey are currently recording Magic Mozart: extracts of Mozart operas featuring Sandrine Piau, Jodie Devos, Lea Desandre, Stanislas de Barbeyrac and Florian Sempey, while their next project will be dedicated to key moments from Weber's Freischütz.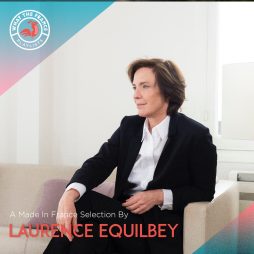 Curators
A Made In France Selection By Laurence Equilbey
A selection of "made in France" tracks, carefully handpicked by Laurence Equilbey.
Listen now