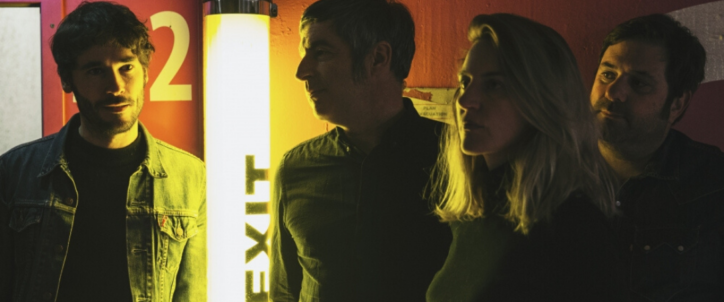 Le SuperHomard | On tour with Paul Weller!
Le SuperHomard are heading out on a European tour with a legend of the UK music scene, Paul Weller.
Le SuperHomard are inspired by the psychedelic pop of the 60s, Ennio Morricone and John Barry's music for films and retro-futurism. Their elegant, analogue, space-age pop and strong sense of audio and visual aesthetics, as demonstrated on their debut album Meadow Lane Park, has made them a critical hit with the likes of BBC 6 Music, Mojo, Uncut and more.
Last year Paul Weller chose his 10 favourite songs of 2018 for the Uncut magazine and included Le SuperHomard's 'Black Diamond'. But the Modfather's enthusiasm for the band didn't stop there, and he has since invited them to be his support for dates in Germany, Holland and Belgium in May and June. Before that they'll be playing a warm-up show in London at the end of March and releasing a brand-new single – keep your eyes and ears peeled!