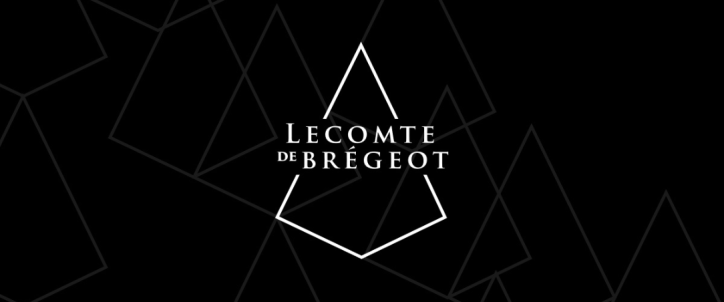 Lecomte de Brégeot | A new single and an exclusive playlist!
For Lecomte de Brégeot, it all started with the raves of the late '90s and early 2000s, when he was a teenager. Techno was a revelation to him, and free parties were a place of communion. The emotion that he felt through the music and the fervour of these mass gatherings was what encouraged him to become a DJ, to organise parties and, later on, to write his own songs with the help of synthesisers.
In 2015, de Brégeot performed at Techno Parade in Paris and, the following year, released his debut EP, entitled There Was a Day, followed by two further EPs, Pretty Ashes and Fragment. His music is a subtle blend of techno, new wave and EBM that emphasises the human warmth driven by its intense vocals and intoxicating melodies. Its sound aesthetic is both modern and old-fashioned, conjuring up the "coldness" of electronic music as well as harmonies filled with nostalgia and melancholy, which give the music that extra-special something. His productions are full of enthusiasm and humanity – in fact, for several years now, de Brégeot hasn't shied away from putting his producer's cap on whilst working with Elle Valenci, a French singer with soul influences and a deep, powerful voice.
Lecomte de Brégeot's collaborations
de Brégeot's distinct musical identity puts him in a unique position within the French electronic landscape and has opened the doors for him to enjoy an international career, with successful performances in Russia and in Eastern Europe more widely, as well as in Turkey, South America and the United States. The American audience fell under his spell through his 2021 collaboration with Canadian electro-pop singer Allie X as well as with megastar drag queen and Jean-Paul Gaultier's muse, Violet Chachki – who won the 2015 edition of RuPaul's Drag Race – on 'Mistress Violet', a truly hypnotic gem of a synth-pop track.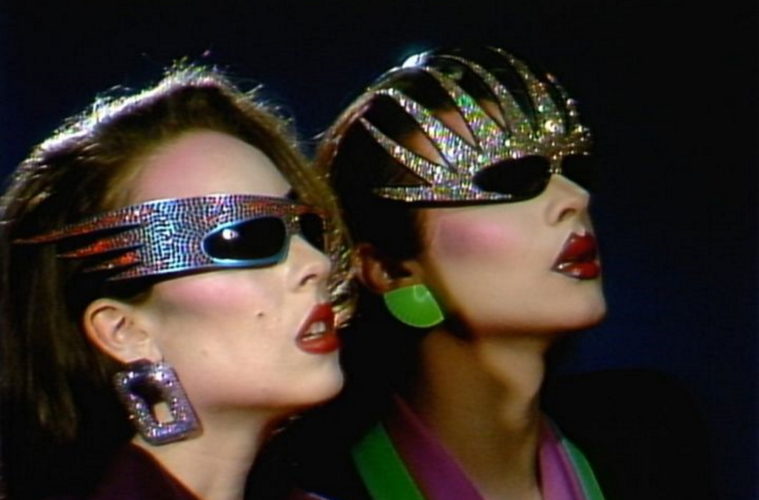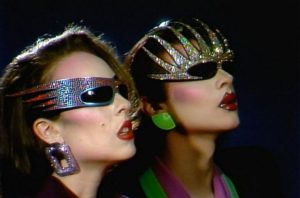 In 2022, de Brégeot again collaborated with Chachki on an official, eye-catching and effective remix of the new-wave classic 'Fade to Grey' by iconic English band Visage.
Collaborations for prestigious brands
Both visual and elegant, de Brégeot's music has naturally captured the attention of the world of fashion and luxury. For several years now, he has collaborated with such prestigious international brands as Nina Ricci, Giorgio Armani, NARS and Vogue, who have asked him to provide the musical backdrop to their advertising campaigns, while for more than four years, he has forged a partnership with Yves Saint Laurent. His single 'Paris 1985' was also used in the soundtrack of a Balenciaga video campaign featuring model Bella Hadid in June 2022. Additionally, de Brégeot writes original songs to accompany catwalk shows, as he did for São Paulo Fashion Week in 2021 and 2022 and for Roberto Cavalli during Milan Fashion Week 2022.
The highly cinematic atmosphere of his output has also earned him appearances on the soundtracks of two very popular series both in France and internationally: Mythomaniac, an Arte original series, and American hit Emily in Paris. Last year, the artist who rose to prominence in the underground scene went into partnership with Universal Music Publishing, who now support him in exporting his music to the world.
A new single and a tour of Ecuador
de Brégeot released his newest single, 'Catching the light', on 25th May and is preparing another EP for late 2023. He is also soon to go on tour in Ecuador, with dates in Quito, Cuenca, Guayaquil and Portoviejo.
Check out the exclusive playlist!
To keep you occupied between now and the release of his next project, de Brégeot has concocted an exclusive playlist for What the France, with the artist giving us some of his favourite made-in-France tunes, including tracks by Kid Francescoli, The George Kaplan Conspiracy, Rone & Georgia, French 79, Lewis OfMan, SebastiAn & Bakar, Cassius, Vitalic, John Lord Fonda, Daft Punk, Miss Kittin & The Hacker, Oxia, KOMPROMAT, thems, You Man, Fred Skitty, Sébastien Tellier, Elle Valenci, Scratch Massive, Agoria & NOEMIE & Mooglie, Yan Wagner, Busy P, Etienne de Crécy & The Bloody Beetroots, Cerrone and France Gall.
Curators
A Made In France Selection By Lecomte de Brégeot
Listen to a selection of made in France tracks, carefully handpicked by Lecomte de Brégeo.
Listen now