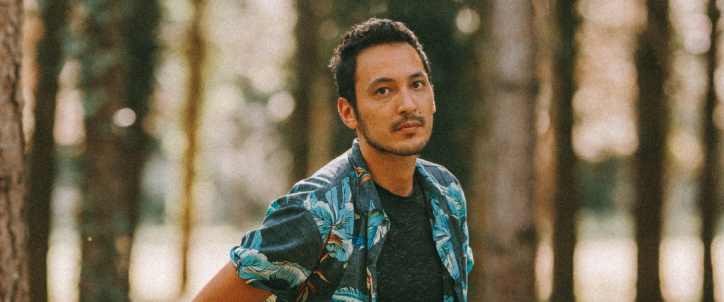 Les Gordon | New album and an exclusive What The France playlist!
Originally from Rennes, Marc Mifune, aka Les Gordon, is a French electronic producer. He studied at the Emile-Cohl school of art in Lyon where he acquired a certain savoir-faire in the realms of animation and film-making, allowing him to produce his own videos and visuals. He also studied cello and guitar at the a conservatoire. Taiwanese on his father's side, he regularly incorporates references to Asian culture into his work. From the start, Les Gordon has played support slots with the likes of Stromae, Madeon and Fauve. Having released the EPs Saisons (2014) and Les cheveux longs (2015), as well as collaborative EP called Croquis no 1 (2015), he signed to prestigious French label Kitsuné and released the Atlas EP (2016), which was streamed millions of times, as well as Abyss (2016). In 2018, he released his debut album, La, on Arista/Sony, followed by Altura (2020).
In 2019, his track 'Flirting With June' was picked by Apple to advertise their 'Wonderful Tools' event. Les Gordon has also worked as a beatmaker for the likes of Nekfeu and Gaël Faye and also has a number of duo projects, like Mondrian with Roman Oswald and Leska with Douchka.
His third album, Nuances, is the first on his own label, Morning Crash Records. The album, released in September, reveals new compositions that oscillate between electronic dance music and enveloping ambiance. It's also a highly vocal album, featuring contributions from singers like Lenparrot, Sauvane, ACES, Anika and Marie-Gold. The 14 tracks are harmonised around the producer's signature style, which blends sampled and chopped voices and infectious rhythms. A Japanese theme is a strong thread throughout.
To celebrate the release of the album, Les Gordon has made an exclusive playlist for What The France, featuring some of his favourite 'Made in France' tracks by Clara Luciani, SebastiAn, French 79, Justice, Pyramid, Phoenix, Paradis, Magenta & Lola Le Lann, Jumo, Clara Clara, Nekfeu, Lenparrot, Gaël Faye, SNGPR, Lomepal, Sage, Georgio, Kazy Lambist & Glasses, Oklou, PLK & Hamza, Chaton, François Virot, Doshi, Sauvane, Coline Rio, Népal, Mifune and Air.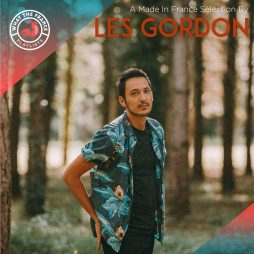 Curators
A made in France selection by Les Gordon
Listen to a selection of "made in France" tracks, carefully handpicked by Les Gordon.
Listen now