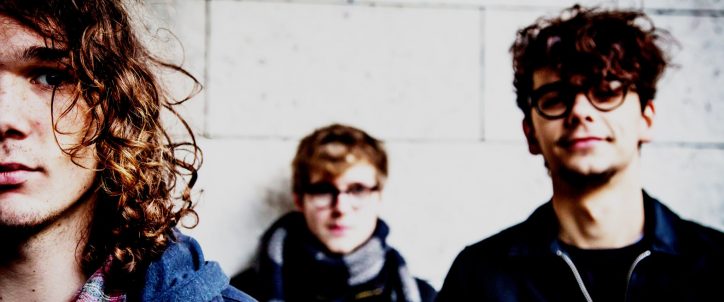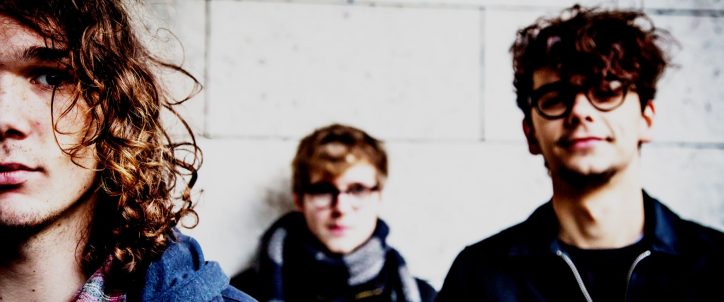 Lysistrata | Exclusive video to discover their made-in-France selection
Just before the beginning of their German tour (with a detour to Wales), Lysistrata shared their special made-in-France selection with us. We can find some elegance with Pogo Car Crash Control, a little bit of love with Deluge and some nostalgic's notes with Maxime Le Forestier… Let's rock! 
Lysistrata (refering to the myth Lysistrata), are three friends on their twenties from Saintes. The band is composed by Théo Guéneau (guitar/voice), Max Roy (bass/voice) and Ben Amos Cooper (drum/voice). Lysistrata is presented in France as the 'Rock revelation' of the year! Their music, evolving constantly since they start in 2013, between noise, post-hardcore, math rock and post-rock, so it can be hard to define their style.
We compare them to many bands as At the Drive-In, Refused, Battles, Foals, Explosions in the Sky or even Sonic Youth. But the band is most of everything guide by their own spontaneity and an insolent fixation to always wanted to fight.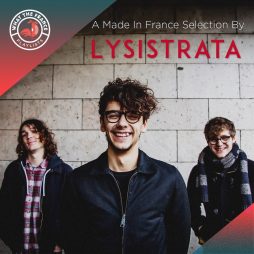 Curators
A Made In France Selection By Lysistrata
Enjoy a selection of made in France tracks handpicked by Lysistrata ! Photo @ Lysistrata
Listen now
On scene, Lysistrata already forged a huge reputation with long tour across Europe. Impressive shows who combined a enjoyable energy to an exceptional technical to their ages. The result is Pale Blue Skin (may 2017), EP records by a member of Stuck in the Sound and composed of 4 tracks, rock, wild and modern.
In 2017, their first album The Thread got out, realized by Michel Toledo at the Black Box studio with records took in live to giving back the essence of the band: freshness, sincerity spontaneity.
Lysistrata on tour