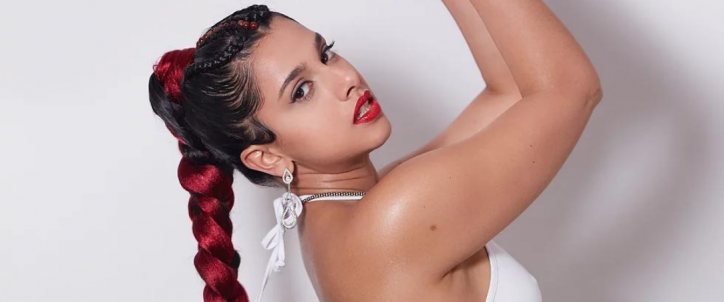 Made In France Selection from Tracy de Sá
An unashamed feminist, standing proud in a hip hop scene dominated by men, Tracy de Sá delivers with a flow and a technique influenced by her obsession with 90s rap. Find out more thanks to our new video, an Exclusive Made In France Selection by Tracy de Sá.
At home anywhere
Born in India before leaving to spend a part of her childhood in Portugal, her teenage years in Spain, and finally moving to France – following Tracy De Sá's path involves tracing a route that covers several thousand kilometres across the globe. At first she chose dancing and battles before taking up pen and paper and applying herself to rap. Movement, attitude and a militant spirit were already combined within her to give her a previously untapped gift for rap music. The stage became her training ground, a place to hone her skills and refine the details in her quest for perfection, without hesitation or half-measures.
First steps
Tracy de Sá started rapping in 2013, participating in acoustic project XKAEM and taking to the stage for the first time the following year, before releasing her first mixtape with producer Gate, Alpha Female. Together they worked on the single 'Battery Low', which came out in 2016. A year later came the 'Bring Back Hip-Hop' single with Creativ Music Group. After more live shows, Tracy met Comix Delbiagio in 2016, DJ with rap collective Ta Croix Rousse and the following year they joined Plan B, a talent development project which provided support and space to work on their live show.
In 2018 she was part of the Printemps de Bourges festival's new talent showcase, les Inouïs, and then signed to the Ovastand label who released her debut album Commotion. Then in 2019 she took part in the semi-final of the Destination Eurovision TV programme, performing the song 'Por Aqui'. The trilingual song was well received by European audiences, especially in Spain – the country she grew up in – which led to her being picked to play the Pre Party organised by Eurovision Spain in Madrid in April 2019.
With the release of her second album In Power, released on Ovastand in 2021, Tracy wanted to go even further to help give women the place they deserve in our society. Without fear or shame, she tackled themes like sexuality and female pleasure, accepting your body, power, freedom, self-esteem and pride in being a woman. Her track 'Big Shot' was used for a global ad campaign for Samsung's Galaxy S21, allowing her to reach an even larger audience.
You can listen to Tracy de Sá's exclusive playlist for What The France, which showcases numerous 'Made in France' French talents (and more), featuring sizzling tracks by Davinhor & Le Juiice, Lazuli & King Doudou, X-Man & LMK & Natoxie, Vicky R, Liza Monet, Bianca Costa & Bolémvn, Cœur, Enaé, Nayra, Slia, Doria, Soumeya, Keny Arkana, Sianna, Lora Yeniche, Amalia, Moona, Juste Shani, Almä Mango, Maïcee, Kitsune Kendra, Thérèse and Fléche Love & Rone.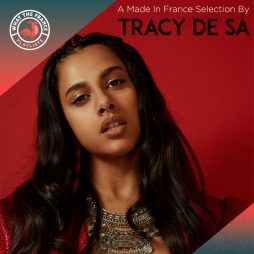 Curators
A Made In France Selection By Tracy De Sá
A selection of "made in France" tracks, carefully handpicked by Tracy De Sá
Listen now