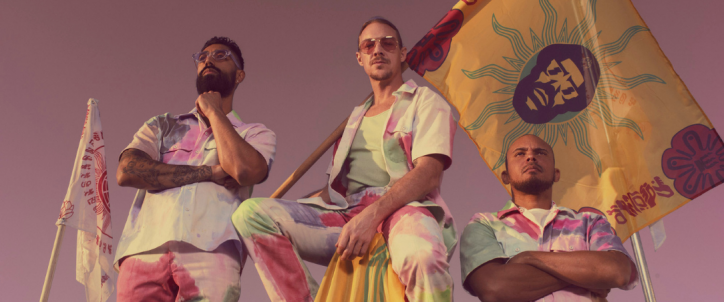 Major Lazer | An apocalyptic video for 'C'est Cuit' with Aya Nakamura
Fragments of comets colliding and helicopters on fire: these are just some of the apocalyptic scenes in the new Major Lazer video. The song, 'C'est Cuit', is the fruit of a collaboration with Franco-Malian singer Aya Nakamura and half of duo Rae Sremmurd, Swae Lee. The single is out on French label Because.
While Aya Nakamura keeps a professional calm amid the chaos on the streets of Paris, Swae Lee features via a TV link-up in an electronic shop which has been invaded by looters. 'C'est Cuit' is a special effects bonanza, presenting a scene somewhere between street battle and the end of the world.
The song first appeared on Music is the Weapon (Reloaded), the deluxe edition of Major Lazer's most recent album. As well as Aya Nakamura and Swae Lee, the album features collaborations with Australian pop star Sia and British grime/dance artist Labrinth, among others.
After a five-year break, the three members of Major Lazer – Diplo, Walshy Fire and Ape Drums – returned in October with Music is the Weapon and a line-up of stars from Khalid, Nicki Minaj and J Balvin to Marcus Mumford and Mr Eazi.