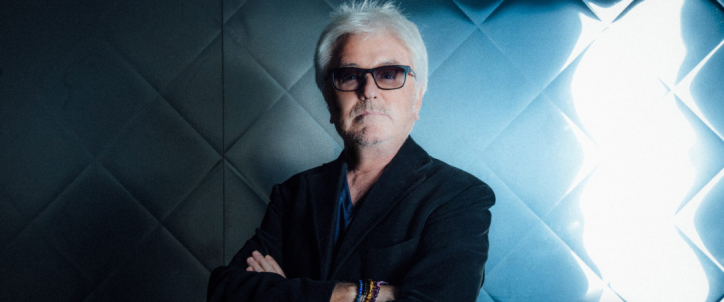 Marc Cerrone | 70th birthday
Today we're celebrating his 70th birthday! Marc Cerrone, born on 24th May 1952 in Vitry-sur-Seine, is a composer and French musician who started out in the band Kongas in 1972, recording a debut single called 'Boom'. Four years later he embarked on the recording of the Love In C Minor album, the title track to which became a hit in the US, selling more than 8 million copies and receiving a Grammy in 1977. The next year he began a collaboration with Alain Wisniak that resulted in several albums including Supernature (Cerrone III). The eponymous single became a global hit and sold more than 10 million copies – you can find the full story in our 'Once Upon A Song' capsule.
He followed up with Cerrone IV and Angelina, which earned him a Golden Globe for best producer in 1979. In 2001, renowned DJ and producer Bob Sinclar paid tribute on his record Cerrone By Bob Sinclair. Four years later, he was honoured by the French state as Commandeur dans l'Ordre des Arts et Lettres. On 2nd February 2007, Cerrone celebrated a 30-year career at l'Olympia de Paris and released the Celebrate! album, followed by Cerrone Symphony – Variations of Supernature  (2010), Red Lips (2016) and DNA (2020). In 2022 he collaborated with French producer Nicolas Laugier aka The Reflex, on an EP called Cerrone x The Reflex.
With a back catalogue that is essential listening for any disco lover, Cerrone's work has naturally been sampled numerous times. In 1996, British R&B singer Mark Morrison had a worldwide hit with his track 'Return Of The Mack', which used sections of 'Rocket In The Pocket' from 1979. From the beginnings of hip hop until the present day, some of the best-known American rappers demonstrated their good taste by sampling his tracks to create new hits – the likes of LL Cool J, Big Daddy Kane, Nas, Beastie Boys, Arsonists, Geto Boys, MC Lyte, Infamous Mobb, Apollo Brown, MF Doom and MF Grimm. Their French counterparts have also got in on the act, notably Rohff with 'Rap Info', which samples the inexhaustible 'Supernature', and more recently a collaboration two years ago with rising star Laylow, produced by Cerrone himself and based on his track '2020 Experience'. Meanwhile UK artist High Contrast, who has collaborated with Kanye West, Cold Play, Calvin Harris and The White Stripes, made use of 'Strollin' On Sunday' (from 1982) and turned it into 'Tutti Frutti' in 2004, while American electro-pop group Neon Indian breathed new life into the mythical 'Love in C Minor' on their 2015 hit 'Smut!'. And let's not forget the celebrated British group Gorillaz, via the 2007 Quiet Village remix of 'Kids With Guns', which was based on the soundtrack to the film Victims Of Vice (Brigade Mondaine) from 1978. As if that wasn't enough, Cerrone can also claim to have had a considerable influence on compatriots Daft Punk, particularly on 2001's aptly titled 'Veridis Quo', as well as on Bob Sinclair's 'I Feel For You' (2000), which revisits Cerrone's 'Look For Love' (1978), and short-lived duo Modjo with 'Roller Coaster' (2001), which drew on 'Give Me Love' (1977).
Thanks to our 'Who Sampled Cerrone?' playlist, you can (re)discover some of the highlights of the French icon's musical career, as sampled by artists from around the world. After each original Cerrone track you will find one or more songs based on samples from it.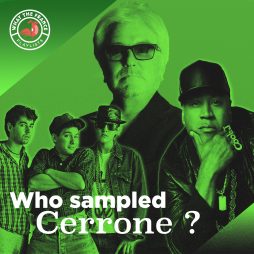 Themes
Who sampled Cerrone ?
Discover a selection of Cerrone songs that were sampled by artists worldwide.
Listen now