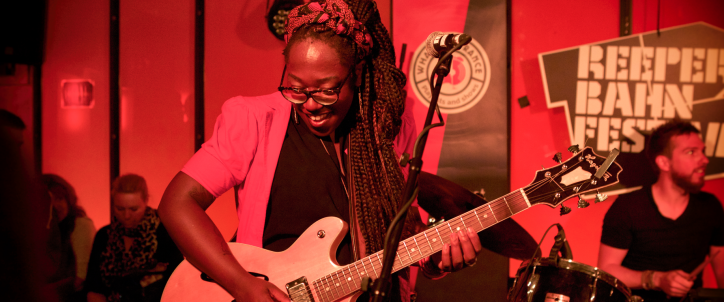 Discover the exclusive made-in-France selection by Mélissa Laveaux
Catch up with Mélissa Laveaux, who told us about her favourite made-in-France tracks during the Reeperbahn Festival! In this exclusive interview for What The France, the singer discusses Haitian folklore and composer Martha Jean-Claude's voodoo songs, makes us want to party with The Blaze, and goes back to the good old days with Georges Brassens… Enjoy!
The beginnings
Born in Montreal from Haitian parents, Mélissa Laveaux grew up in Ottawa, trying not to forget her creole and francophone roots. Her father gave her an acoustic guitar when she was 13 and she has been expanding her musical horizons ever since, familiarising herself with the Haitian Creole world of Martha Jean-Claude, Georges Brassens' popular French chanson, Canadian folk (Joni Mitchell) and classic African-American jazz singers (Nina Simone, Billie Holiday).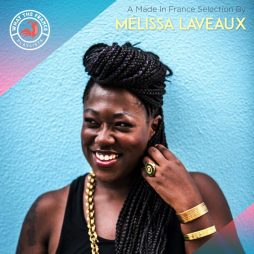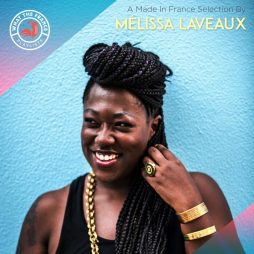 Curators
A Made In France Selection By Mélissa Laveaux
Listen to a selection of "made in France" tracks, handpicked by Mélissa Laveaux !
Listen now
Her music
Now based in France, the brilliant musician draws on her Haitian heritage to feed her songwriting.
In April 2016, she travelled to Haiti in search of that heritage, an experience that would become the basis of 'Radyo siwèl' (No Format!). Inspired by traditional political songs, her latest album tells the tumultuous history of Haiti, with an emphasis on the American occupation from 1915 to 1934.
Her delicate and soulful voice, which is sometimes reminiscent of Morcheeba, is simply stunning, and the album relates the complexity of the modern Haitian identity. The singer has struck a fine balance between blues, folk and indie rock, and stands out with her signature percussive finger-style guitar.
Mélissa Laveaux is currently touring around the world. Find the full dates below: