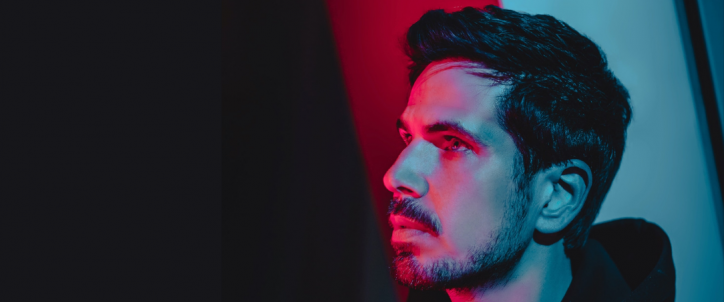 Michael CANITROT | Monumental Tour, new single and exclusive playlist for What The France!
Michael CANITROT is a French DJ and electronic producer who is also behind various music events in France and abroad, including the Monumental Tour project and the So Happy In Paris night.
Having begun his career at Paris club Les Bains Douches, he soon began playing at larger venues like Le Queen and L'Olympia. He has also played at many prestigious events, such as the 14th July celebrations on top of the Tour Montparnasse, as well as on the first floor of the Eiffel Tower and the Château de Versailles. Some of the most important luxury brands, like Chanel, Dior, Cartier, Versace, D&G, Prada and Pierre Hermé, have called on him to create specially tailored musical backdrops. In 2003 he was the first DJ to play on the red carpet of the Cannes Film Festival, in a collaboration that continued for a number of years. At the same time he launched his own touring club night, So Happy In Paris, which has travelled outside France to Ibiza, London, Miami, Rio de Janeiro and Tokyo.
He has been behind numerous successful mix compilations but is also a producer in his own right, having released numerous successful tracks like 'Young Forever' and 'Chain Reaction' which have been listened to many millions of times and have allowed him to be invited to play festivals around the world. This summer he unveiled the singles 'Niteroi' and 'Cycles', followed on 15 October by the track 'Falling'. All three will be on an album which is due for release in 2022.
In 2019, he launched the Monumental Tour concept in partnership with the Centre for National Monuments, presenting a unique musical and visual show that mixes DJ sets with some of France's architectural treasures. He has played at the Palais Rohan in Strasbourg, the Abbey of Saint-Vaast in Arras, the Jean Lurcat Museum in Angers (2019) and the Château de Vincennes (2020). On 4 July 2021, he came ashore at the the Phare des Baleines lighthouse on the Île de Ré, and then on 19 September he was at the Abbey of Mont-Saint-Michel for a show that had over two million viewers online and on TV.
The next dates are at the sublime Château de Pierrefonds, and a special 'young talent' show at the Cité de l'Automobile in Mulhouse, all with the support of What The France. All the details are on the social media accounts of Monumental Tour :
https://www.instagram.com/michaelcanitrot
https://www.instagram.com/monumental.tour
https://www.facebook.com/michaelcanitrotofficial
https://www.facebook.com/monumentaltourfr
To celebrate the partnership with What The France, Michael CANITROT has taken the time to compile an exclusive playlist that includes his latest releases and 'Made in France' tracks from Yuksek, Saycet, Vadim Konstantin & Jennie A., Para One, Mooglie, NTO, Romain Garcia, Worakls & Mark Hoffen, Mozaik, Wielki, Teho, Hugo Cantara & Stub, Douran & Joachim Pastor, Ateph Elidja, M83, Mydgar, Sébastien Tellier and Philippe Sarde.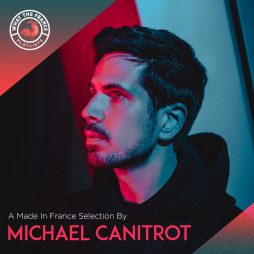 Curators
A Made In France Selection By Michael Canitrot
Listen to a selection of "made in France" tracks, carefully handpicked by Michael Canitrot
Listen now