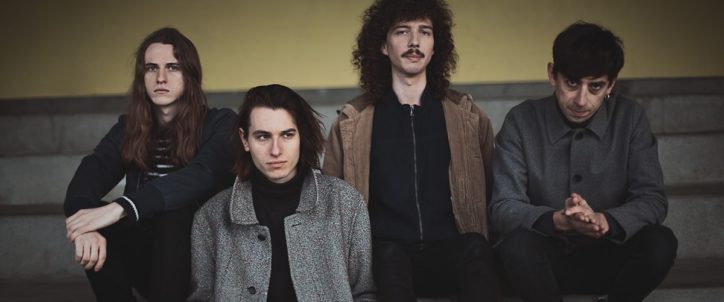 MNNQNS | New single, new album and a UK Tour
MNNQNS (pronounced mannequins) are a French rock band from Rouen with four members Gregoire Mainot (drum), Félix Ramaen (bass), Marc Lebreuilly (guitar), Adrian D'Epinay (voice) who are united by a love of post-punk and going to the pub.
Self-described as a 'rock band that hates rock'n'roll', they're informed by French and Welsh rock culture – the latter absorbed by frontman Adrian when he was living there – and influenced by The Strokes, Television and Sonic Youth.
A NEW ALBUM
Following lead single 'Desperate Moon' and while we wait for the album Body Negative (unleashed on 11th October on FatCat Records), a new single 'Fall Down' will be released on 30th of August.
UK TOUR
Right after the album release, the band will be playing four UK shows  :