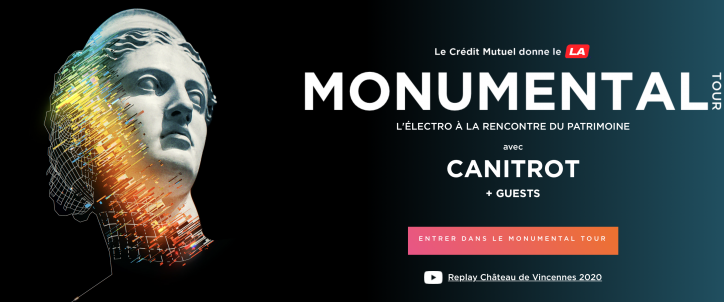 Monumental Tour | Mont-Saint-Michel Abbey
On 19th September, DJ/producer Michael Canitrot will be presenting his Monumental Tour project at the peak of Mont Saint-Michel in Normandy in a simultaneous broadcast at 11pm CEST on French TV channel C8 and social media. It's an unexpected and spectacular way of celebrating the 38th year of European Heritage Days, which this year has the theme of Heritage: All Inclusive. A visual and artistic collaboration between the Monumental Tour and ESA, the European Space Agency, will be unveiled and projected during the show.
ELECTRONIC MUSIC MEETS HERITAGE
After a show at the Château de Vincennes which had almost a million views on different platforms, and a sublime set at the Phare des Baleines (Lighthouse of the Whales) on the île de Ré, Canitrot is delivering a new must-watch event in a unique location, sometimes called "the wonder of the Western world". It's an experience blending electronic music, heritage and a light show.
With a genuine interest in history and architecture, and as an ambassador for electronic music, Michael wanted to bring music and light shows to some of France's architectural treasures with a tour that invites the public to experience these monuments in a new way, while contributing to their upkeep by asking for donations.
After 'Niteroi' and 'Cycles', 'Falling' is the third track from the Monumental album which will be unveiled during the set on Mont Saint-Michel. The album will be released in 2022.
The event will allow a large audience the opportunity of rediscovering the Mont-Saint-Michel Abbey in an unprecedented and spectacular way, but also showcase emerging musical talent. Michael will be joined by singer Coco (singer on the track 'Falling'), two unconventional dancers Louise Hadj and Ablaye Diop, and young artist DJ Ams, who won a competition organised by the Riffx.fr site.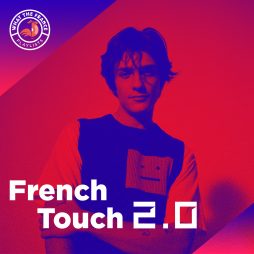 Genres
French Touch 2.0
Get your hands on the latest electronic music hits made in France.
Listen now