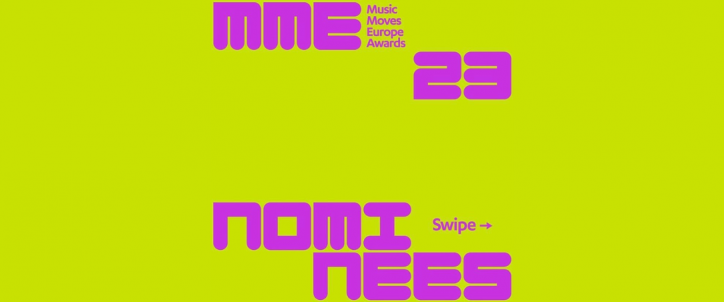 Music Moves Europe Awards | French duo nominated!
The Music Moves Europe Awards celebrate the "European sound of today and tomorrow" by recognising emerging artists from 15 different European countries. The awards are supported by the European Commission.
The announcement took place at the MaMA Convention in Paris (12-14 October 2022), a partner festival for the awards.
This year 15 artists have been nominated: Amelie Siba (Tchéquie), CMAT (Irlande), eee gee (Danemark), Goldkimono (Pays-Bas), Hause Plants (Portugal), Jerry Heil (Ukraine), July Jones (Slovénie), KOIKOI (Serbie), Monikaze (Lituanie), Oska (Autriche), Queralt Lahoz (Espagne), Sans Soucis (Italie), schmyt (Allemagne), The Haunted Youth (Belgique) and…. Kids Return for France.
The duo released their album Forever Melodies on 7th October on French labels Ekleroshock and Hamburger Records. The pair write and produce together in their Parisian studio or in house in the Pyrenees, using analogue gear like Moog keyboards, Mellotron and acoustic guitar.
Three prizes will be awarded at the ceremony, which will take place on 19th January at ESNS (Netherlands): the Jury Award, the Grand Jury Award and the Public Choice Award. The latter is chosen by a public vote, and you can have your say here.
Last year French artist Mezerg was awarded a prize at the MME Awards 2022.
Listen to our What The France pop playlist!